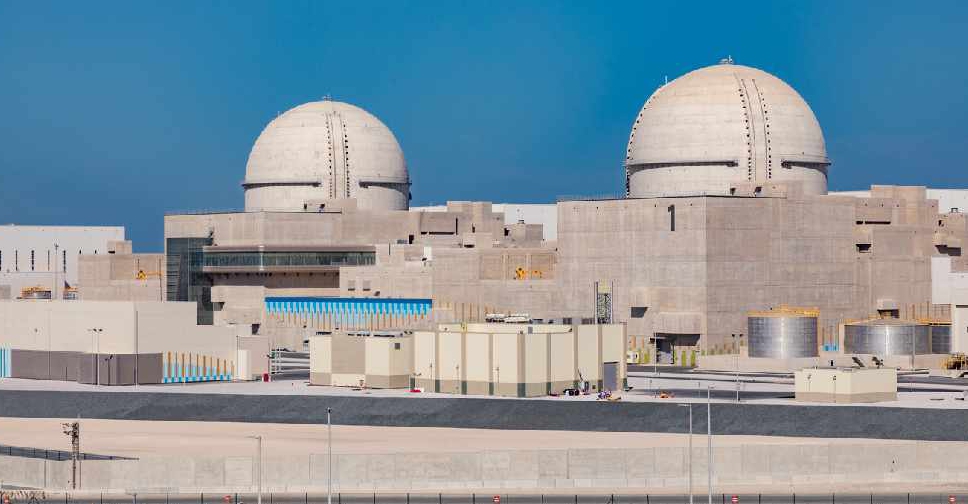 Supplied (File photo)
Unit 1 of Barakah Nuclear Energy Plant has achieved 50 per cent of its electricity production capacity, marking an important step towards the start of commercial operations.
It comes one month after the connection of the unit to the UAE transmission grid, and the dispatch of the first megawatts of clean electricity.
The announcement was made on the sidelines of the 64th Annual Regular Session of the IAEA General Conference in Vienna, where the UAE hosted an event entitled 'UAE Peaceful Nuclear Energy: the Journey'.
Reaching 50 per cent power at Unit 1 is an important step in the process of Power Ascension Testing (PAT).
Throughout this process, the Unit's systems are tested in line with national regulatory requirements and international best practice as the operations team safely makes progress towards full electricity production.
Once the process is completed, Unit 1 will enter commercial operations and deliver abundant baseload electricity for up to 18 months prior to refuelling, demonstrating how efficient and reliable nuclear energy is at generating clean electricity 24/7.
"We look forward to announcing further achievements over the coming months as we further increase the power levels of Unit 1 and continue with our operational readiness preparations for Unit 2," said Engineer Ali Al Hammadi, Chief Executive Officer of Nawah, which has been mandated to safely operate and maintain the units.
The PAT is conducted under the oversight of the UAE's independent nuclear regulator, the Federal Authority for Nuclear Regulations (FANR), which has now conducted more than 280 inspections since the start of Barakah's development.
This is in addition to more than 40 missions and assessments by the International Atomic Energy Agency (IAEA) and World Association of Nuclear Operators (WANO).
.@NawahEnergy has revealed that the Unit 1 reactor at Barakah Nuclear Energy Plant has achieved 50% of its electricity production capacity, as part of the Power Ascension Testing (PAT) of Unit 1, marking an important step towards the start of commercial operations. pic.twitter.com/yx0RX2Ngrm

— مكتب أبوظبي الإعلامي (@admediaoffice) September 22, 2020
Come and visit the team behind the world's newest peaceful nuclear energy program. The UAE's virtual stand at the IAEA General Conference is ready to welcome you. #IAEAGC https://t.co/ag1diDs9mm pic.twitter.com/F8vtXHKVxF

— Nawah Energy Company (@NawahEnergy) September 22, 2020