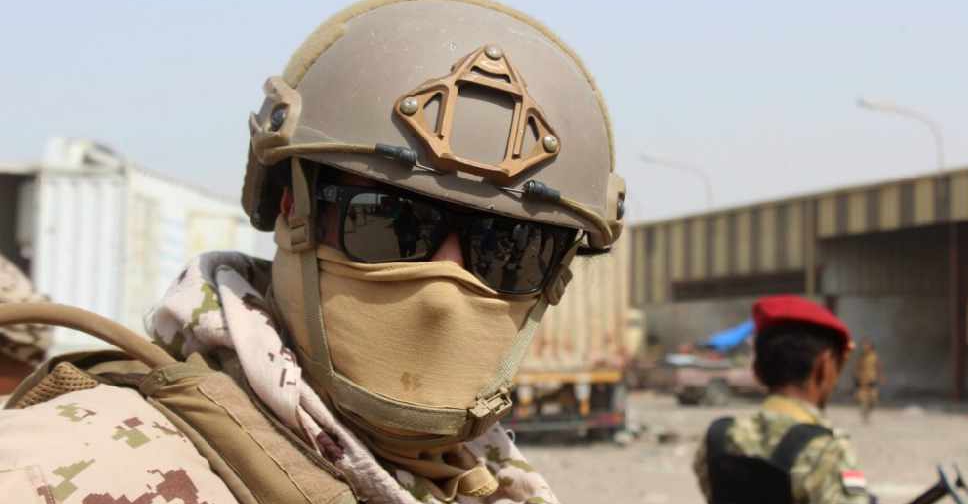 Stock photo of soldiers for the Arab Coalition Supporting Legitimacy in Yemen (AFP)
Drones launched by Houthi militants in Yemen towards civilian targets in Saudi Arabia have been intercepted by Arab Coalition forces.
According to national news agency WAM, the drones were heading towards the cities of Jazan and Khamis Mushayt in the southwest of the country before being downed.
The spokesman of the Coalition to Restore Legitimacy in Yemen reiterated that all operational procedures and best practices are being carried out to deal with such drones.
Col. Turki Al-Malki added that they will implement measures to neutralise and destroy the Iran-backed Houthi terrorist's drone capabilities.