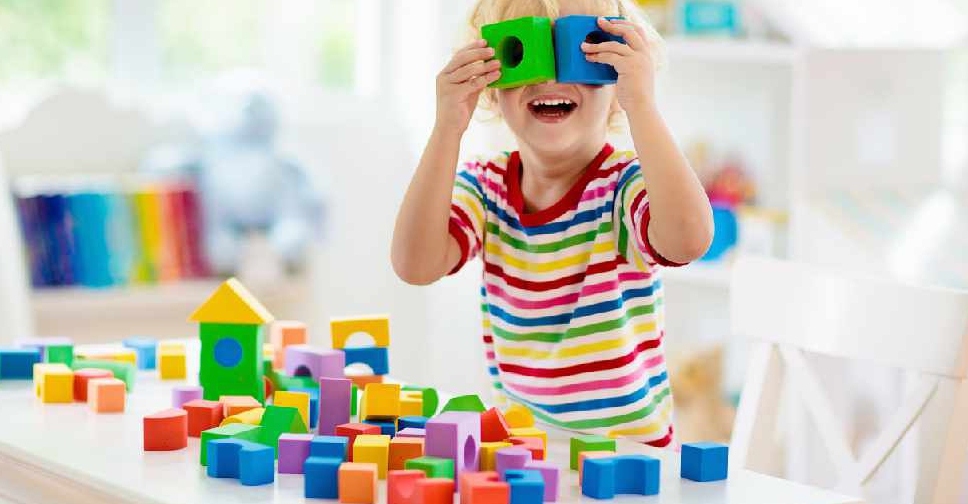 iStock [illustration]
All staff members at Early Learning Centres (ELC) in Dubai must have a negative COVID-19 PCR test before they will be allowed to return to the premises.
That's according to a new update posted on the official website of the Knowledge and Human Development Authority (KHDA) earlier this week.
According to the 81-point guideline, staff and children must submit their travel declaration forms, with staff "discouraged from exiting the Early Learning Center during the day, but if they do for emergency purposes, they are requested not to return to the premises unless they have fully sanitized and changed masks and clothes upon return".
Thermal screening points must be positioned at entry points and staggered pick-up and drop-offs should be introduced with family members advised to maintain physical distancing guidelines and wear masks at all times.
Maximum of eight children aged between 6 weeks and 23 months will be permitted in a group that is supervised by two teachers, while a maximum of 10 are permitted in a group for children aged between 24 months and six years.
A dedicated nurse will be stationed at all times, and isolation rooms designed as per the guidelines set by the Dubai Health Authority (DHA) and Dubai Municipality.
That's not all. The facility must maintain a record of "its staff, guests and members, including names, telephone numbers and visit dates, to assist if contact tracing becomes necessary".
Only ELCs that are licensed by KHDA will be required to comply with the protocols and must submit an ELC Readiness Plan for approval prior to the opening.
These are part of efforts by the authorities to ensure the health and safety of the staff and children as the country aims to curb the spread of the coronavirus.
Here are some of the pointers
Staff who are in direct contact with children are encouraged to wear transparent masks, if available, to enable lip reading and facial expression. Face shields can only be used in the place of face masks where physical distancing of 2 meters is ensured.
Enrolled children are exempted from wearing masks or any face coverings.
Encourage strict hand washing regime and breaks for children, and avoid using sanitizers for children who have the tendency to lick their hands or suck on their fingers. Assist children with handwashing, including children who cannot wash hands alone.
All equipment in classrooms such as toys, books, scissors, pens, pencils, crayons, arts and crafts materials and messy play resources as well as roleplay and other materials should be sanitized after each and every single use.
Toys must be sanitized after use, and immediately removed from play if sneezed on, coughed on or put in mouth.
Limit children grouping around each toy and equipment to maximum 4 at a time.
Child care must be carried out in maximum "stable" groups of 10 or fewer children. "Stable" means the same 10 or fewer children are in the same group each day. This group of 10 children must be cared for in a room that cannot be accessed by children outside the stable group.