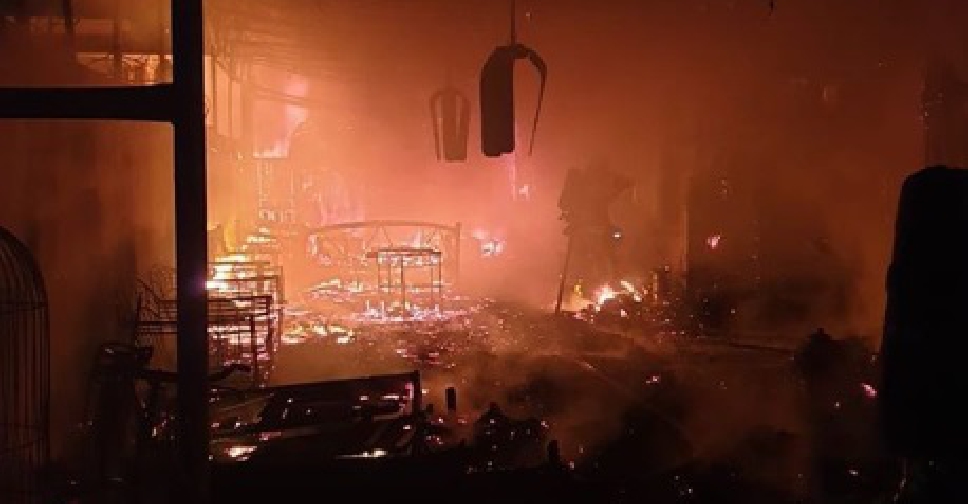 A massive fire has completely destroyed a villa in Ajman's Mushairif area.
Teams from the Ajman Civil Defence managed to contain the fire and stop it from spreading to nearby buildings, just hours after receiving the call on Sunday evening.
There are no reports of casualties and an investigation is currently underway to determine what triggered the fire.
Authorities have appealed to residents to instal fire alarms and smoke detectors in their homes and carry out periodical maintenance of safety equipment to ensure such incidents are averted.