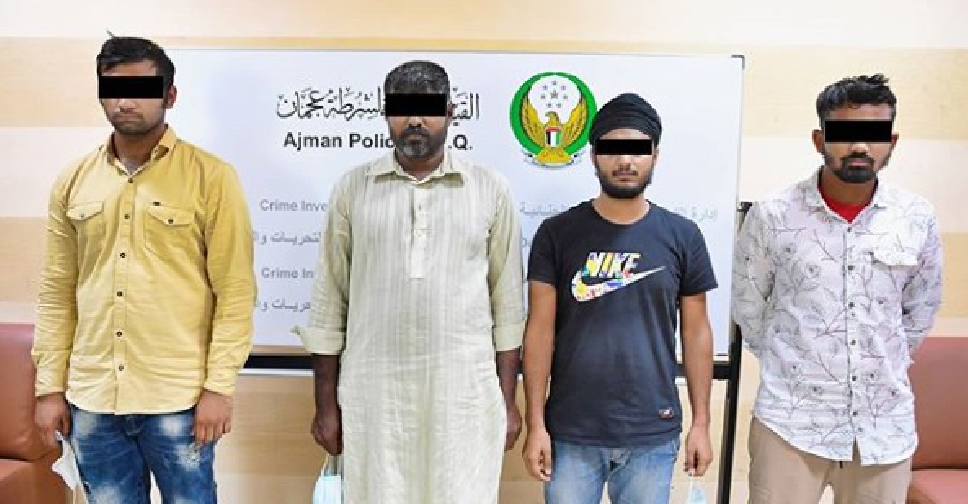 Ajman Police
Three men were arrested at the Dubai Airport on charges of murder and theft, just minutes before their flight was about to take-off.
Officers from the Ajman Police cracked the case within six hours of the crime report being filed and teamed up with forces in Dubai and Sharjah to nab the culprits.
According to Lt. Col. Ahmed Saeed Al Nuaimi, Director of the Criminal Investigation Department at Ajman Police, the operation room received a report that a 32-year-old investor had gone missing for three days.
The officers found his body in his apartment in Rawda area and further investigations led them to the three suspects, who had rented out the neighbouring apartment.
A quick probe then led them to Dubai airport, where the suspects were planning their escape.
The police team alerted the airline, and the flight was stopped from taking off, and the men deboarded.
A fourth suspect was later arrested in Sharjah.
The men confessed to the crime during interrogation. They admitted to breaking into the investor's house, stealing AED 100,000 in cash and then killing him.
The case has been transferred to the Public Prosecution for further legal proceedings.