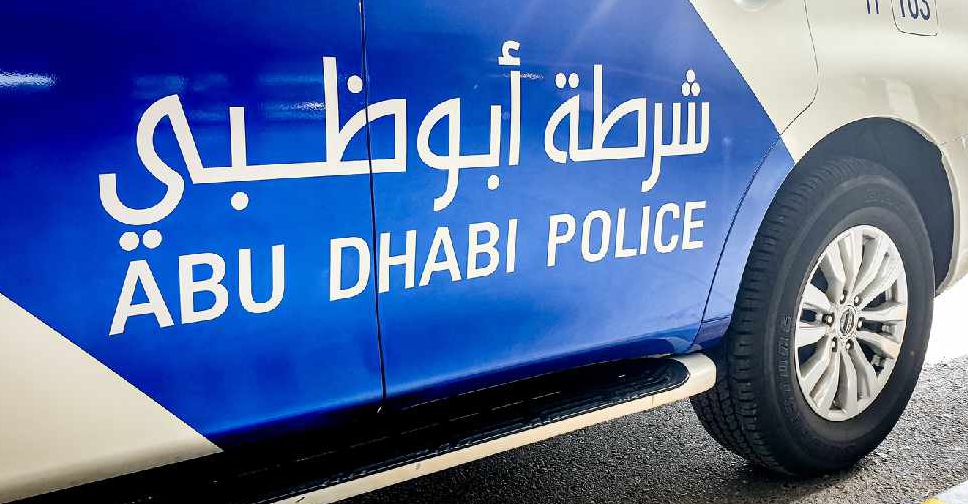 File Pic
A fine of AED 3,000 awaits those motorists who refuse to abide by UAE's traffic rules and block access for emergency vehicles.
In a reminder issued by the Abu Dhabi Police on their various social media channels, the authority added that violators will also be slapped with six black points and have their car impounded for 30 days.
They urged the public to let police, firefighters and ambulance cars pass-through traffic.
. شرطة أبوظبي : إفساح الطريق لمركبات الطوارئ يضمن الاستجابة السريعة للحوادث .    دعت شرطة أبوظبي السائقين ضمن حملة #درب_السلامة إلى أهمية الاستعداد الدائم لإفساح الطريق لمركبات #الطوارئ و #الاسعاف و #الشرطة والالتزام بالسلوكيات المرورية الصحيحة عند مرورها لضمان عدم تأخير وصولها لمواقع الحوادث من خلال إفساح الطريق لهذه المركبات وإعطاء الأولوية لها وعدم عرقلتها أو تأخيرها.   وأكدت أن #مخالفة " عدم إعطاء أفضلية وأولوية الطريق لمركبات الطوارئ أو الإسعاف أو الشرطة أو المواكب الرسمية تبلغ قيمتها 3000 درهم مع حجز المركبة 30 يوما و6 نقاط مرورية.   وذكرت أن إفساح الطريق لمركبات الطوارئ والإسعاف والشرطة يسهم في منع تأخير وصولها  إلى مواقع  الحوادث  لتقديم  خدمات #الإسعاف_للمصابين وتسهيل عمل طواقم الإسعاف على نحو يسهم في علاج واسعاف المصابين في الزمن المحدد وضمان وصول سيارات الدفاع المدني لموقع الحريق .   ‪ودعت إلى ضرورة نشر  ثقافة #إعطاء_افضلية_الطريق انطلاقا من اهمية احترام وترسيخ القيم والهوية الوطنية والتي تعطي صور حضارية للوطن . وناشدت الجمهور بضرورة التعاون مع الشرطة عند وقوع الحوادث بعدم التجمهر، لتتمكن طواقم الإسعاف من تقديم خدماتها الإنسانية، حفاظاً على سلامة الجميع #أنت_المسؤول #الجميع_مسؤول‎ #في_أبوظبي ‏#InAbuDhabi #أبوظبي_أمن_وسلامة ‏#Abudhabi_safe_and_secure #الإمارات #أبوظبي #شرطة_أبوظبي #أخبار_شرطة_أبوظبي #الإعلام_الأمني ‏#UAE #AbuDhabi #ADPolice #ADPolice_news ‏#security_media

Posted by Abu Dhabi Police on Friday, October 23, 2020