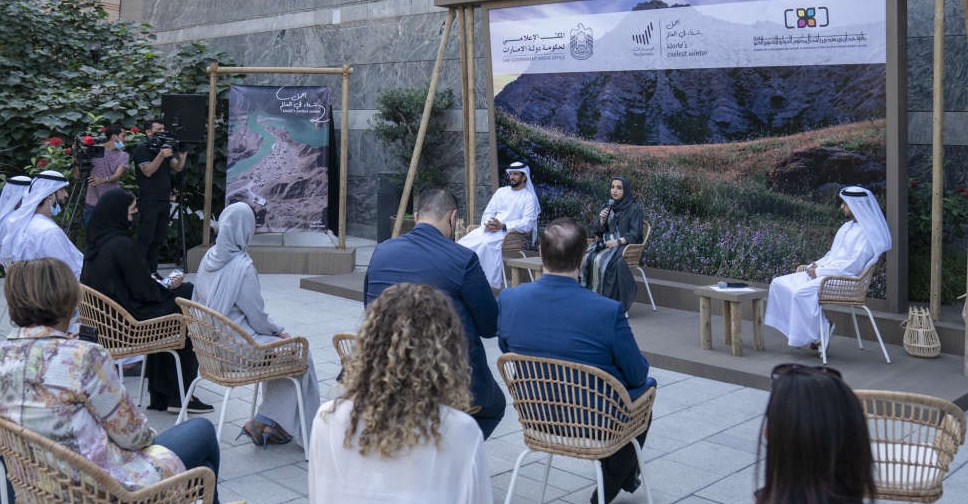 Supplied
The Hamdan Bin Mohammed Bin Rashid Al Maktoum International Photography Awards (HIPA) has launched the World's Coolest Winter Photography Competition in collaboration with the UAE Government Media Office.
The contest offers a total prize money of AED 250,000.
It is being held alongside the second season of the World's Coolest Winter campaign, which aims to familiarize residents and tourists with the wide range of activities on offer in the UAE during winter.
The photography competition will highlight the country's entertainment, culture and natural landmarks, and raise awareness about the variety of its recreational activities.
There are two main categories: the first is One Photo, which is open to the public and covers five sub sections – Desert, Sea, Mountains, Valleys, and Emirates from Above.
The second, Portfolio, is exclusive to professional photographers and includes four sub categories – Emirates in Your Eyes, Emirates Wilderness, Faces from Emirates, and Street Life in Emirates.
Participants must be over the age of 18 and submit their photos online.
The competition will run from December 20, 2021 to January 20, 2022.
The entries will be evaluated by a panel of expert judges that includes John Stanmeyer, an American photojournalist who received the World Press Photo of the Year award, and Canadian Barbara Davidson, a three-time Pulitzer Prize winning photographer.
جائزة حمدان بن محمد بن راشد آل مكتوم الدولية للتصوير الضوئي تطلق بالتعاون مع المكتب الإعلامي لحكومة دولة الإمارات مسابقة "أجمل شتاء في العالم" للتصوير، وذلك لمواكبة الموسم الثاني من حملة #أجمل_شتاء_في_العالم pic.twitter.com/tdNqOjPRIu

— UAEGOV (@UAEmediaoffice) December 20, 2021
https://t.co/190fq9z8eK https://t.co/sBf6RdEu9c

— HIPA (@HIPAae) December 20, 2021