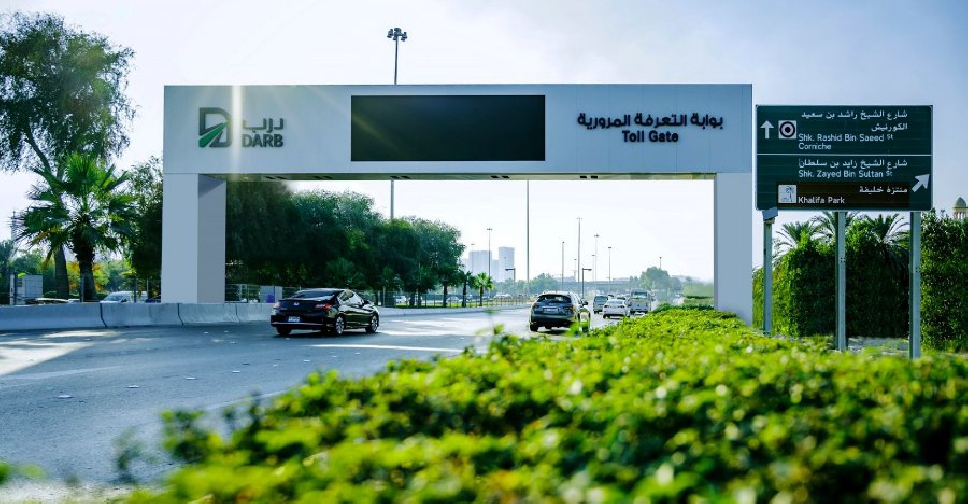 The 'Darb' toll system on Abu Dhabi's Sheikh Khalifa, Sheikh Zayed, Al Maqta and Mussaffah bridges have gone live today.
Motorists have been reminded to register on the 'DARB' toll system to avoid penalties.
A first-time penalty of AED 100 awaits those who pass through the toll gates without an active account beyond the 10-day grace period.
A penalty of AED 200 will be imposed for a second violation, and AED 400 for a third, the Integrated Traffic Centre (ITC) announced.
Drivers who do not have sufficient balance will pay a fine of AED 50.
A fine of AED 10,000 will be handed out to those caught tampering with the vehicle's licence plate to evade the toll fee, or to those who damage the electronic payment devices or toll gates.
Under the new system that's aimed to reduce congestion and promote the use of public transport, drivers will pay AED 4 for every time they cross the bridges during peak hours from Saturday to Thursday (between 7:00 am and 9:00 am, and between 5:00 pm and 7:00 pm).
No toll will be collected on Fridays and public holidays.
Motorists will be charged AED 100 for registration, with AED 50 returned as credit to their accounts.
Payments will be made through an electronic wallet linked to the vehicle's number plate.
The maximum monthly toll will be capped at AED 200 for the first vehicle, AED 150 for the second vehicle, and AED 100 for each additional vehicle.
The toll fees for commercial vehicles will be similar, with no cap on daily usage or monthly fees.
Senior citizens, retired citizens, families with limited incomes, citizens, and people of determination are exempted from paying the toll.