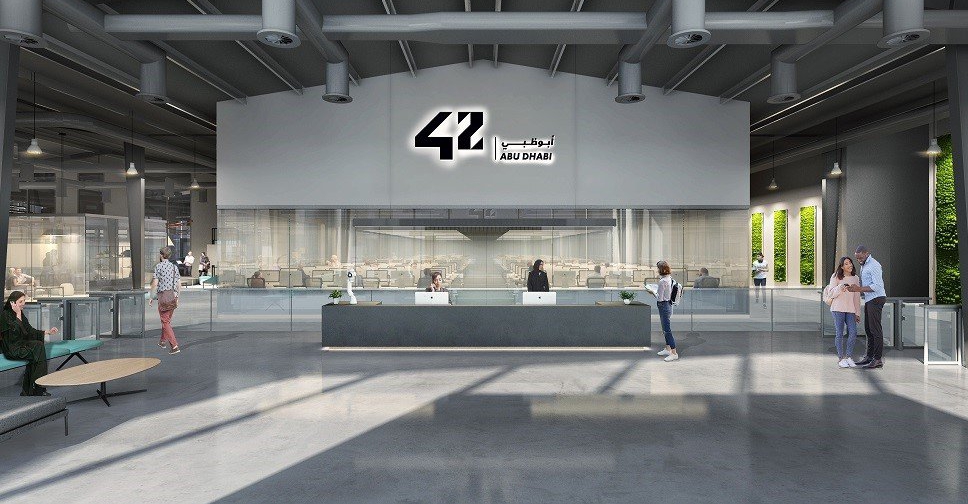 Supplied
Abu Dhabi is set to host a campus of the internationally renowned 42 Network of coding and computer programming schools.
The facility, which will be the first of its kind in the GCC region will welcome its first batch of students in February 2021.
Known as '42 Abu Dhabi', the school's campus will be located in the Mina Zayed warehouses district and will be able to accommodate up to 750 pupils once fully operational.
Classes will be free to attend but applicants must be over 18 years old and must complete an online assessment, for which registrations are now open.
The latest initiative is part of the Abu Dhabi government accelerators programme, Ghadan 21, which aims to fast-track the emirate's economic transformation through investments in the economy, knowledge, and community.
It's also a bilateral milestone in the UAE-France Strategic Dialogue, which has played a key role in enhancing cooperation between the countries in sectors including culture, education, advanced sciences, artificial intelligence, biotechnology, medtech and agritech.
The '42 Abu Dhabi' a coding and computer programming school launched by @ADEK_tweet in partnership with @42born2code network aims to facilitate the emirate's vision for a tech-enabled ecosystem. The purpose-built campus will open in February 2021. pic.twitter.com/Hhrr3E7t8k

— مكتب أبوظبي الإعلامي (@admediaoffice) September 2, 2020
42 Abu Dhabi will follow the tuition-free model of coding and programming education pioneered by French billionaire Xavier Niel, who founded the Network's inaugural campus in Paris, École 42, in 2013.
In only seven years, the expanding 42 Network of schools has grown to over 20 globally.
The school will have a project-based, problem-based and peer-to-peer learning methodology endorsed by global tech luminaries including Evan Spiegel, Co-Founder and CEO of Snapchat; Jack Dorsey, Co-Founder and CEO of Twitter; Keyvon Beykpour, Co-Founder and CEO of Periscope; and Brian Chesky, Co-Founder and CEO of Airbnb; amongst others.
"By making coding and code-thinking accessible to people of all levels and abilities, 42 Abu Dhabi embodies the emirate's vision for a tech-enabled business ecosystem and contributes to our leaders' vision to build a secure and confident society that is competitive, sustainable and open," said Sara Musallam, Chairperson of the Abu Dhabi Department of Education and Knowledge (ADEK).
Were you born to code? With the power of code behind you, there are limitless possibilities. 42 Abu Dhabi, a Ghadan 21 initiative brought to you by ADEK, apply nowhttps://t.co/nVQ8pwPJcU #DecodeYourPotential #42AbuDhabi pic.twitter.com/uzASvgfNXp

— التعليم والمعرفة (@ADEK_tweet) September 2, 2020