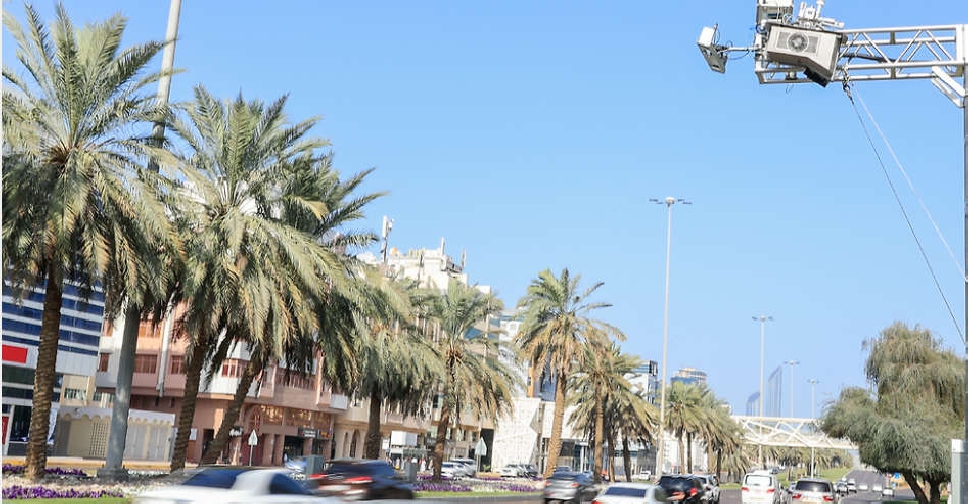 Abu Dhabi Media Office
Vehicle emissions in Abu Dhabi will be remotely monitored using advanced technology.
The study led by the Environment Agency – Abu Dhabi (EAD) will detect and quantify gas emissions from moving vehicles in real time.
The testing period will last for three weeks and will be conducted across six different locations in Abu Dhabi.
The EAD will use the patented NASA Spinoff remote-sensing system, EDAR (Emissions Detection and Reporting), which employs laser-based overhead detectors.
Through this non-intrusive technology, EAD will be able to accurately detect and quantify various gases being emitted from the tailpipe of a moving vehicle.
This is in addition to identifying the vehicle licence plate number, which is used only to acquire technical information of the vehicle, like brand, model, fuel type, emission standard and vehicle weight.
No personal data will be used in this study.
The initiative is a part of the Integrated Air Quality Management Programme established by EAD.
It will help establish a baseline for future policies and regulations, identify the main emitting vehicle classes and technologies, and help support the design of effective mitigation measures.
.@EADTweets will carry out a study that remotely measures vehicle emissions in the emirate using patented NASA Spinoff technology. The three-week study will detect and quantify gas emissions from moving vehicles in real time at six locations for the first time in the Middle East. pic.twitter.com/KSgNNYYV7n

— مكتب أبوظبي الإعلامي (@ADMediaOffice) February 2, 2023
Conducted in partnership with 4 Earth Intelligence Environmental Consultancy, and Hager Environmental & Atmospheric Technologies, the study will track vehicle brand, model, fuel type, emission standard, and weight as part of EAD's Integrated Air Quality Management Programme.

— مكتب أبوظبي الإعلامي (@ADMediaOffice) February 2, 2023