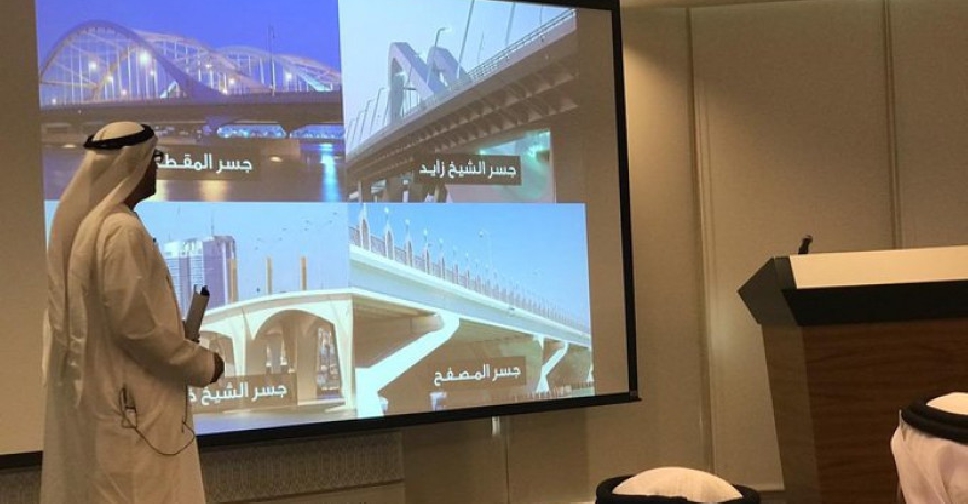 Supplied
There will be an estimated 8,000 fewer cars on Abu Dhabi's busiest roads during peak hours because of the new road toll system.
That's according to officials, who confirmed on Thursday that it'll cost motorists AED 4 to cross four bridges in the capital from October 15 during peak hours and AED 2 at all other times.
Four gates have been installed at Sheikh Zayed Bridge, Sheikh Khalifa Bridge, Mussafah Bridge and Al Maqta'a Bridge.
Engineer Ibrahim Alhmoudi, Executive Director of the Surface Transport Sector at Abu Dhabi's Department of Transport (DoT), explains.
Motorists whose cars aren't registered in Abu Dhabi will have to sign-up online if they want to cross four soon-to-be-tolled bridges in the capital.
However, if their car is registered in the emirate, they will automatically be slotted into the system by October 15.
Engineer Ibrahim Alhmoudi from the DoT explains.
Meanwhile, some Abu Dhabi residents say the new road toll system might encourage them to use public transport.
Ahmed shared his reaction to the development with ARN News.