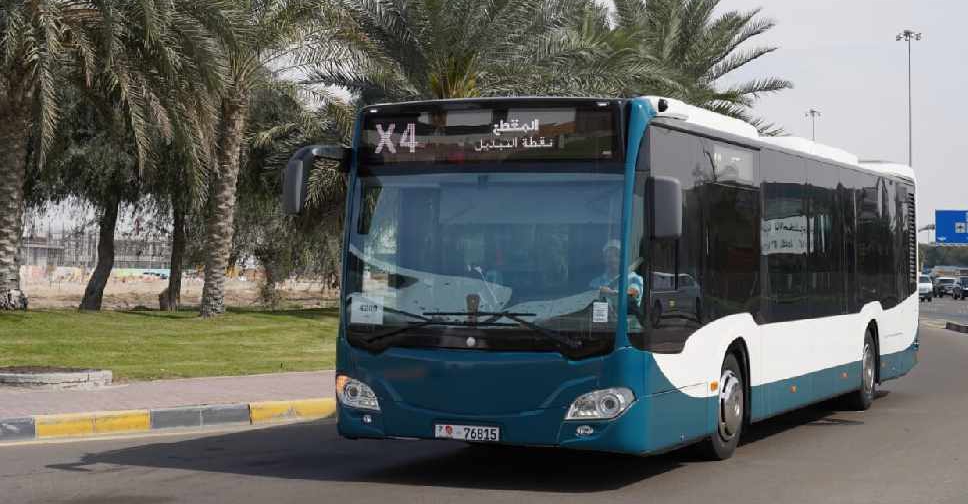 Supplied
There is good news for public transport commuters in the UAE capital.
Several new bus routes have been launched in Abu Dhabi and Al Dhafra region, while some of the existing ones have been modified to ensure better connectivity.
The timings have also been adjusted for as many as 18 bus routes in Al Ain City.
According to the Integrated Transport Centre (ITC), the changes will come into effect on Friday, November 6.
Service Enhancement in Abu Dhabi Region:
New service 103 between Mohamed Bin Zayed City and Al Zahiyah, Abu Dhabi Island. The service will operate every 60 minutes. It will provide fast connectivity between Al Shabiya and Abu Dhabi Island via Airport Road.
New service 408 between Abu Dhabi Bus Station and Sheikh Zayed Heritage Festival in Al Wathba. This is a seasonal free service which will be effective from 20 November 2020 until 20 February 2021.
Bus Headway Optimization: services A1 and A2 will be operating every 60 minutes.
Service 111 is extended within Musaffah area to provide direct connectivity to Abu Dhabi City.
Service X3 will be cancelled. Passengers may use service 33, 34 and X5 as an alternative.
Service 210, 216, 400, 402, 403 and 420 are modified to terminate at Shahama Bus Station. Commuters may use "Bus on Demand" service within Shahama area to reach Shahama bus station.
Bus run time is enhanced for services 160, 161, 401, 406, A1, A2, A10, A20, B43, M01, M02, M03, M04 and M05.
Service Enhancement in Al Ain City:
Headways have been adjusted for services 350, 360, 375, 380, 390, 450, 460, 491, 495, 496, 550, 560, 590, 595, 901, 902, 941 and 991.
Service Enhancement in Al Dhafra Region:
New service 760 between Mirfa Souq, Habshan and Al Dhafra Mall. This service will operate on Thursdays, Fridays, and public holidays.
New service 864 between Ghayathi and E15 Al Madina. This service will operate on Thursdays, Fridays, and public holidays.
Service 664 route is modified towards Industrial Area.
Additionally, the schedule of some local services in Al Ain City and its suburbs will be modified.
The changes are the result of an extensive study focused on public demand and aimed at offering wider service coverage and better connectivity.