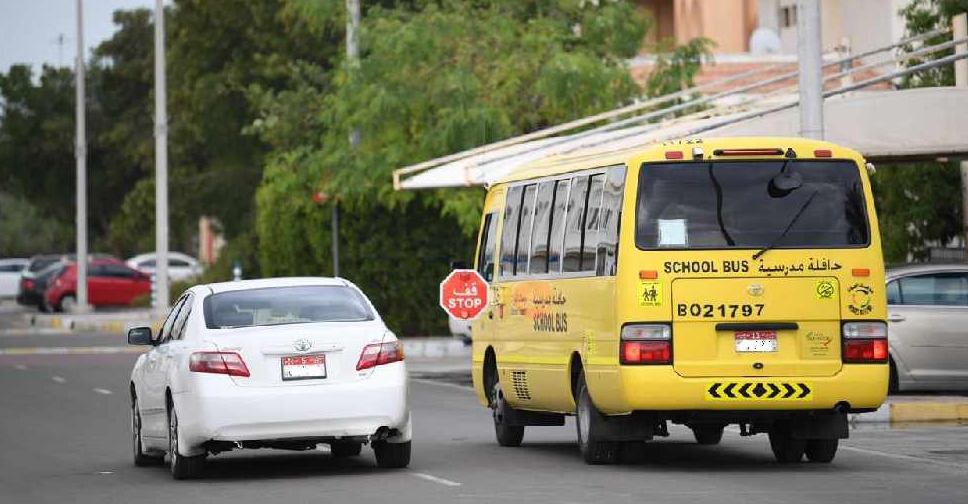 Abu Dhabi Police
Traffic patrols are being stepped up in Abu Dhabi to catch motorists who ignore the stop sign displayed by school buses.
Police have called on motorists to halt their cars and leave a distance of at least five metres to ensure students' safety.
Those who break the rules face a fine of AED 1,000 and 10 black points, while bus drivers can also be fined AED 500 and six black points for not activating the sign.
The reminder comes as students across the country return to school.