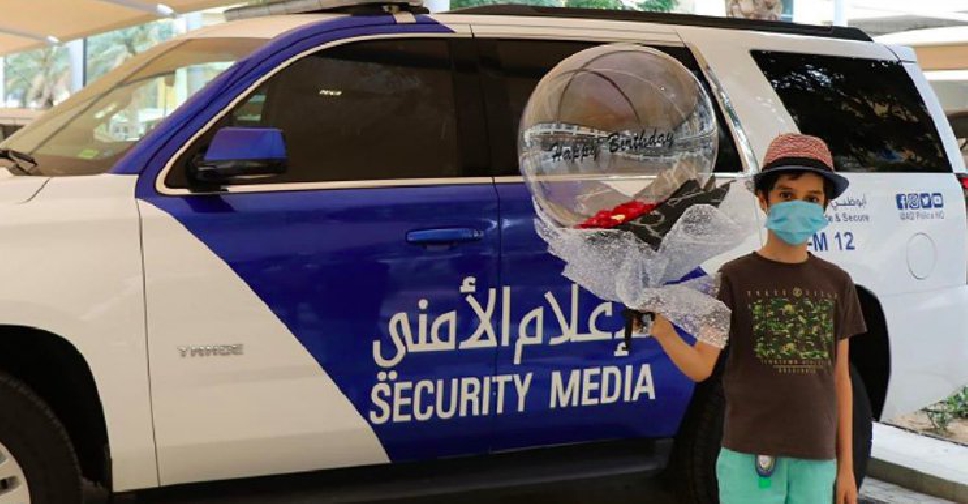 A 10-year-old child of determination had his birthday wish fulfilled by Abu Dhabi police officers.
They went beyond their call of duty to throw the boy a surprise by letting him ride in their patrol car.
Taking to their official social media handle, the police said they received a request from the boy's mother through their command and control centre about his wish.
Officers from the Security Media department in Al Ain visited the boy's home and gave him a tour of the patrol car.
The boy's family thanked the officers for making his day truly special, and lauded their efforts in protecting the community from the coronavirus.