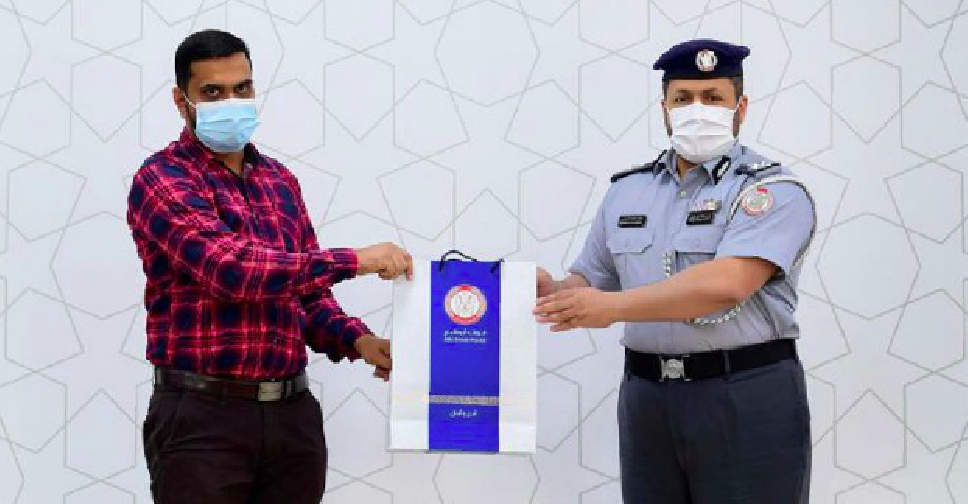 Facebook/ADPolice
An expat has been honoured in Abu Dhabi for his honesty after he returned a cash bag that was left unattended.
Brigadier General Mubarak Saif Al-Sabousi, Director of the Police Directorate of the External Regions in the Criminal Security Sector, presented him with a certificate of appreciation for alerting the authorities and highlighted their keenness to strengthen the concept of community partnership.
The man, who had rushed to handover the cash bag to the nearest police station, thanked the authorities for the recognition.