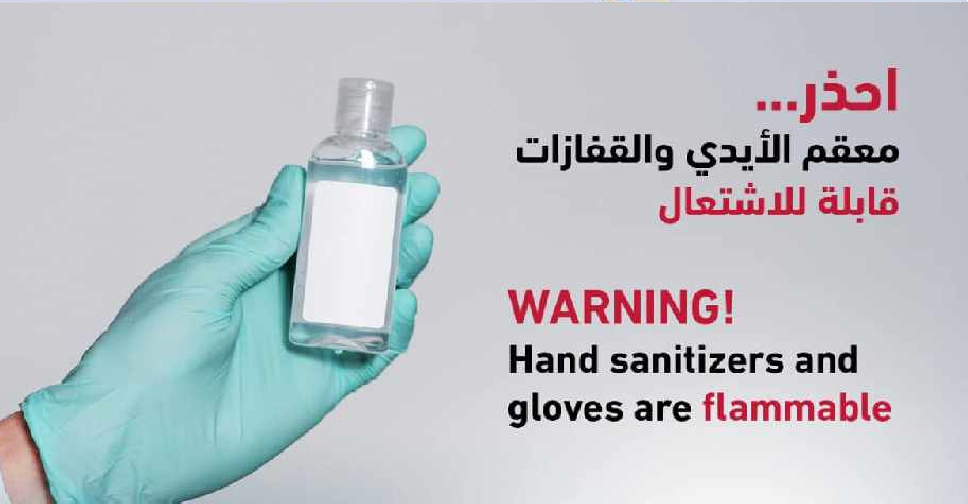 Supplied
Residents are being urged to keep hand sanitisers and gloves away from any fires or open flames as they are highly flammable.
That's according to Abu Dhabi Police, who are advising members of the public to keep these products out of children's reach as well.
Officials clarified that highly flammable items should also be kept away from any source of heat, ignition sources and electrical outlets.
The advisory comes after authorities noticed that more people are using the alcohol-based solution amidst concerns over COVID-19.
Captain Engineer Ali Hasan Al Midfai, Head of Handling Hazardous Materials, Emergency & Public Safety Directorate at Abu Dhabi Police, explains why hand sanitisers are fire-hazards.