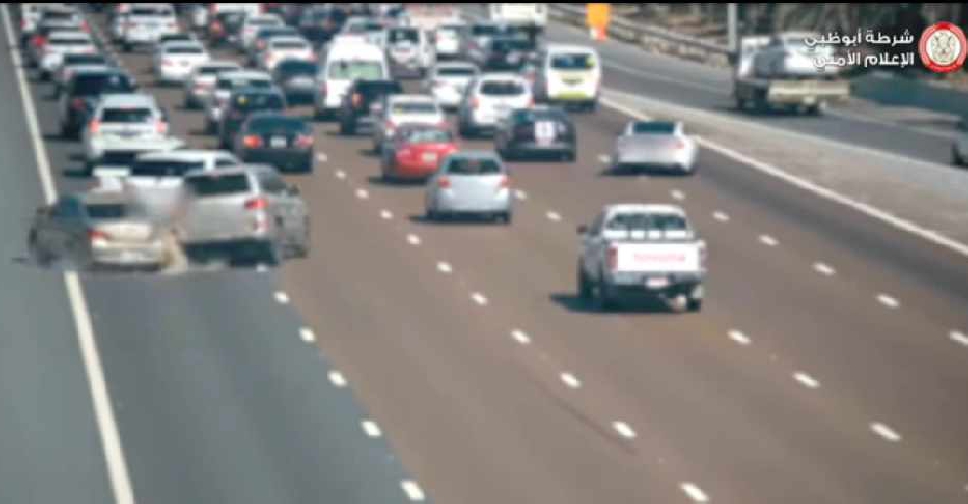 Facebook/ADPolice
The Abu Dhabi Police on Friday released footage of a horrific, multi-car crash on one of its highways due to the recklessness of one driver.
In the footage shared on social media, the driver is seen suddenly swerving after struggling to stop behind the waiting vehicles.
The video captures the driver ploughing into several cars before finally coming to a stop.
It's unclear if any motorists suffered injuries during the incident.
Officials reminded drivers about the dangers of using mobile phones while being on the road, warning them that such distractions carry a fine of AED 800 and four black points.
#أخبارنا | شاهد..فيديو لشرطة أبوظبي يكشف خطورة الانشغال بغير الطريق.
بثت #شرطة_أبوظبي بالتعاون مع مركز المتابعة والتحكم-أبوظبي وضمن حملة #درب_السلامة ومبادرة #لكم_التعليق فيديو لحادث مروري بسبب #الانشغال_بغير_الطريق .
وذكرت بأن مخالفتها 800 درهم وأربع نقاط مرورية.@AbudhabiMCC pic.twitter.com/ms5rYfYrsI

— شرطة أبوظبي (@ADPoliceHQ) March 26, 2021