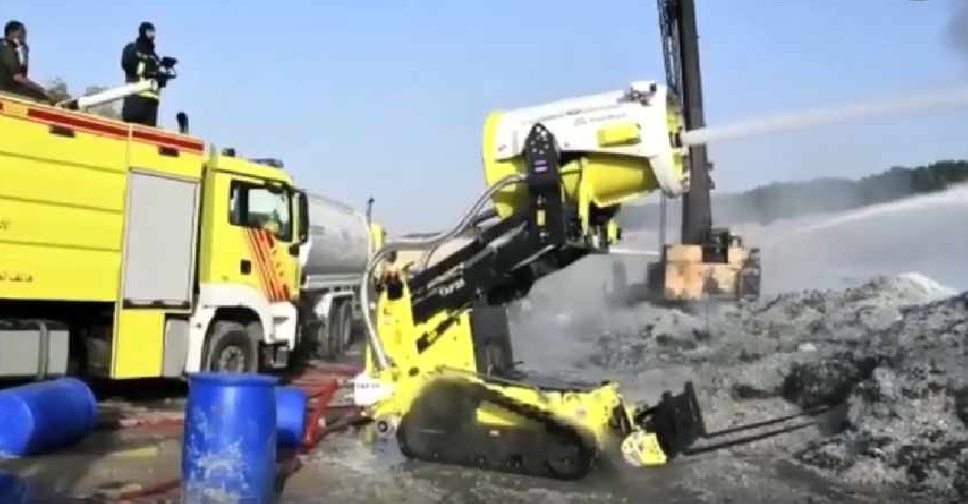 Facebook/Abu Dhabi Police
Abu Dhabi is using artificial intelligence to extinguish fires.
The capital's civil defence authority uses a remotely controlled system to put out blazes in industrial areas, tunnels and closed parking spaces.
The innovative solution can operate from a distance of up to 500 meters and can pump between 1,500 to 4,500 liters of water per minute.
The new technology has also helped authorities during the national sterilization programme amid the COVID-19 pandemic.
#أخبارنا | دفاع مدني أبوظبي يستخدم الذكاء الاصطناعي لإطفاء الحرائق#شرطة_أبوظبي #أخبار_شرطة_أبوظبيhttps://t.co/7ChvC3EU9w pic.twitter.com/VB3bcwqfCh

— شرطة أبوظبي (@ADPoliceHQ) June 12, 2020