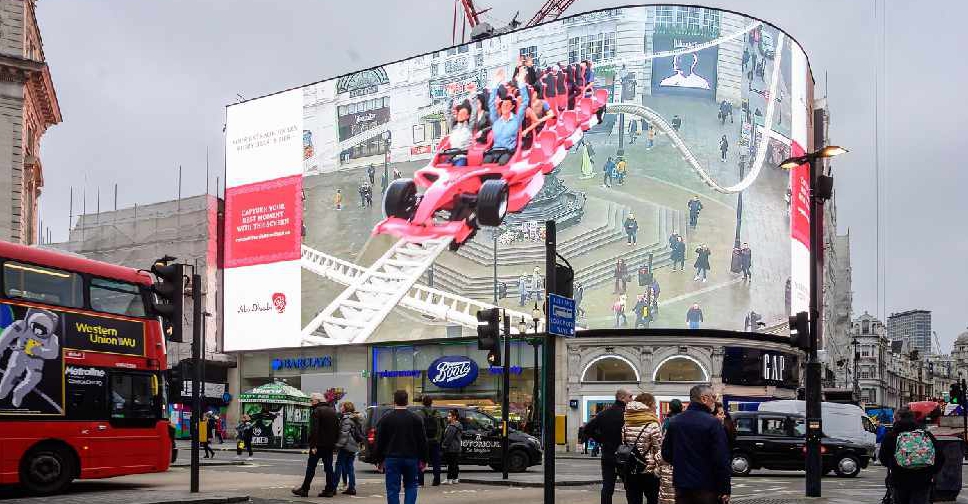 Abu Dhabi has bagged another Guinness World Record - this time it's for the "Largest Augmented Reality (AR) Screen".
The Department of Culture and Tourism (DCT) earned the title for transforming the iconic Piccadilly Lights screen in London into an interactive AR experience.
Some of Abu Dhabi's prominent landmarks were brought to life on the giant 40-foot digital billboard as part of the emirate's latest marketing campaign.
The two-week-long campaign was designed to allow passers-by to play a starring role in the experience.
"By standing near the fountain in the square, people are captured by the hi-tech, on-site audience camera - used specifically for advertising for the first time for this campaign – transporting them to some of Abu Dhabi's most famous attractions," said Ali Al Shaiba, Acting Executive Director of Tourism and Marketing at DCT - Abu Dhabi.