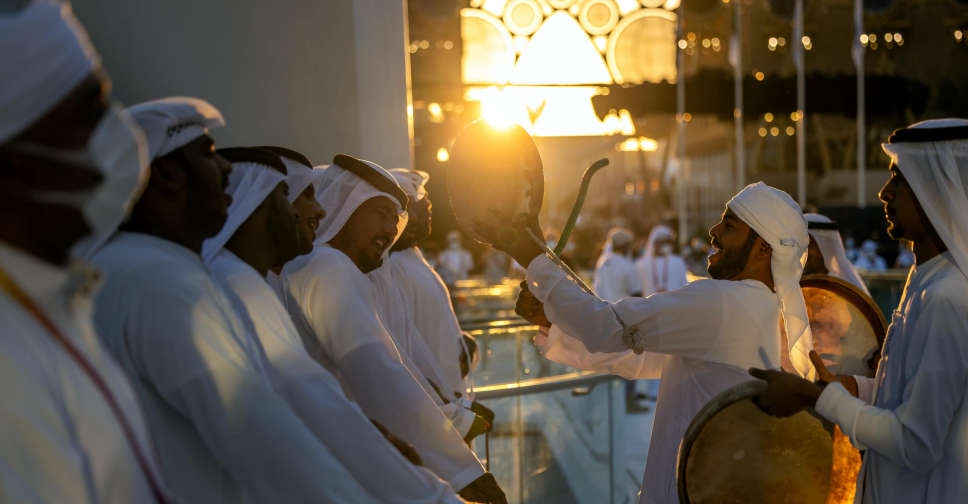 Expo 2020 Dubai
As the UAE gears up for the Golden Jubilee, Expo 2020 Dubai has planned a host of events between December 1 to December 4 to mark the milestone.
"It's extra special because we, as a nation, get to celebrate our country's Golden Jubilee with the world," highlighted Amna Abulhoul, Executive Creative Director of Expo 2020.
Titled 'Journey of the 50', the standout show at Al Wasl Dome will have 95 representatives from 95 country pavilions join 150 performers, from the UAE and across the world. It'll feature a blend of human performance, theatrics and the unique capabilities of the venue in a never-before-seen way.
"It's not about the UAE celebrating the 50th year, but the world coming together to celebrate as one," she said, adding that there'll be a "surprise at every corner of the Al Wasl Dome".
Sconaid McGeachin, Senior Vice President Communications of Expo 2020, revealed that more countries are expected to join the celebrations.
"It's possibly one of the benefits of the postponement that we get to celebrate our 50th National Day during the Expo."
As the gates open to the Expo site, guests will be welcomed by parades, cultural shows and performances that will be lined across the sprawling site to reflect and celebrate the nation.
On December 2, a flag-hoisting ceremony will be held at the Al Wasl Plaza, followed by performances by a children's choir and an Al Azi Performance by Al Wasmi.
The 'Colours of the World Parade', featuring teams from the Dubai Police and the UAE Ministry of Interior Marching Band, will unfold.
A gravity-defying aerial performance by Dubai Police will follow shortly after, alongside a 30-minute musical showcase by Emirati singer Fatma Zahrat Al Ain, and a jaw-dropping flyover display by the UAE Air Force aerobatics team 'Al Fursan'.
Meanwhile, UAE National Day Ceremony from Hatta will be broadcast live at Expo's Jubilee Stage and Dubai Millennium Amphitheatre.
Emirati singing star Eida Al Menhali will take to the Jubilee Stage, while
Special tickets for the National Day weekend will also be announced soon, the organisers added.