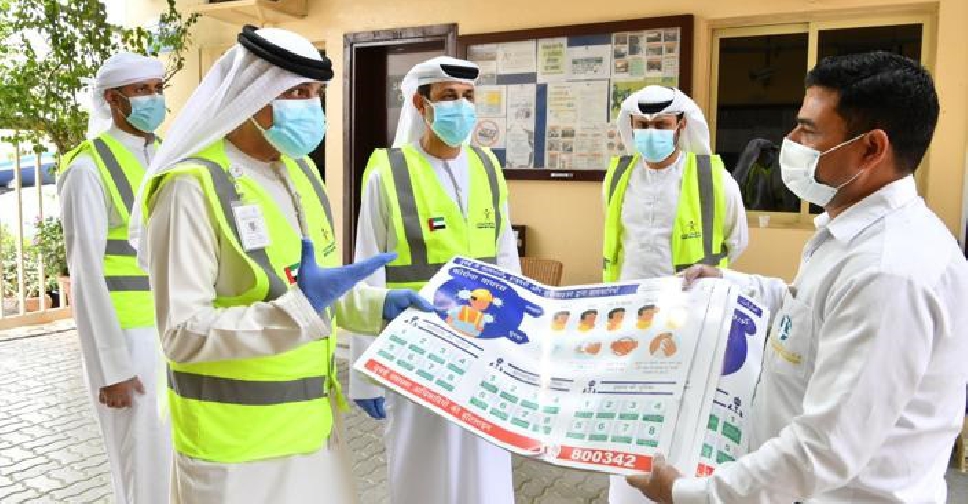 The Permanent Committee of Labor Affairs in Dubai (PCLA) has issued guidelines containing preventative measures against COVID-19 for labourers.
The material has been distributed among 500 companies in Dubai which employ workers, drivers and accommodations supervisors.
It describes the virus, how it spreads, and the precautions to be taken at a personal level to protect oneself from the virus.
The awareness posters in different languages (Arabic, Urdu, Hindi and English) have been distributed in labourers accommodations, and also include important contact information of the Health Authority, Dubai Police and the various labor committees for workers.
Sanitisation and hygiene kits are also being distributed among workers.
It's part of a series of extensive awareness initiatives and campaigns by the PCLA covering the preventative measures to be taken to combat the novel coronavirus (COVID-19).
The campaign targeted labourers' accommodations and workplaces, with the aim of spreading awareness among this category about the risk of the pandemic.
Major General Obaid Muhair Bin Surour, Deputy Director General of the General Directorate of Residency and Foreign Affairs, and Chairman of the PCLA, said that the committee is constantly keen to provide the best working conditions for all workers.