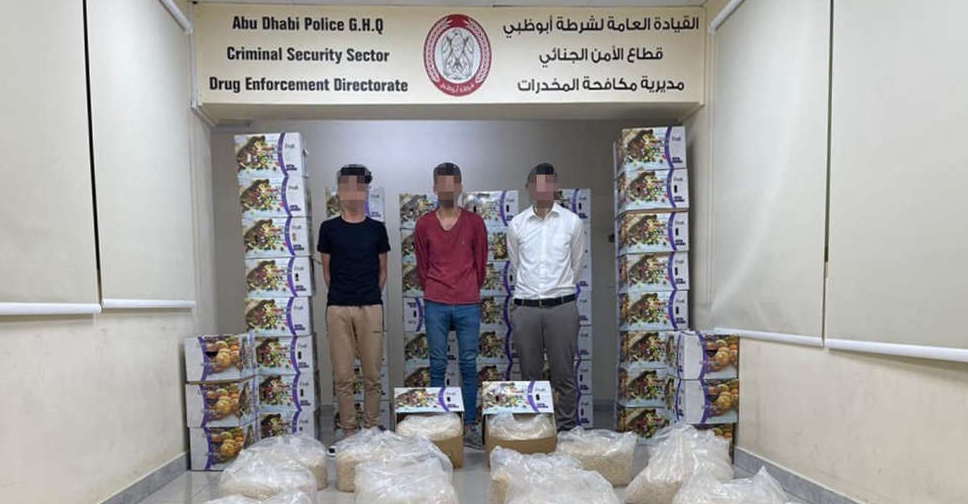 Abu Dhabi Police
Authorities in the UAE capital have foiled an attempt by three people to smuggle 2.25 million Captagon tablets by hiding them inside boxes of dried apricots.
Following an extensive operation, the authorities tracked and arrested the criminals, and seized the drugs that were stored in three residential apartments in Abu Dhabi.
Investigations revealed that the men were planning to sell the drugs in the Emirate, and smuggle to a "neighbouring country".
Abu Dhabi Police have urged the public to report any suspicious activities to curb drug trafficking and protect society from its deadly effects.