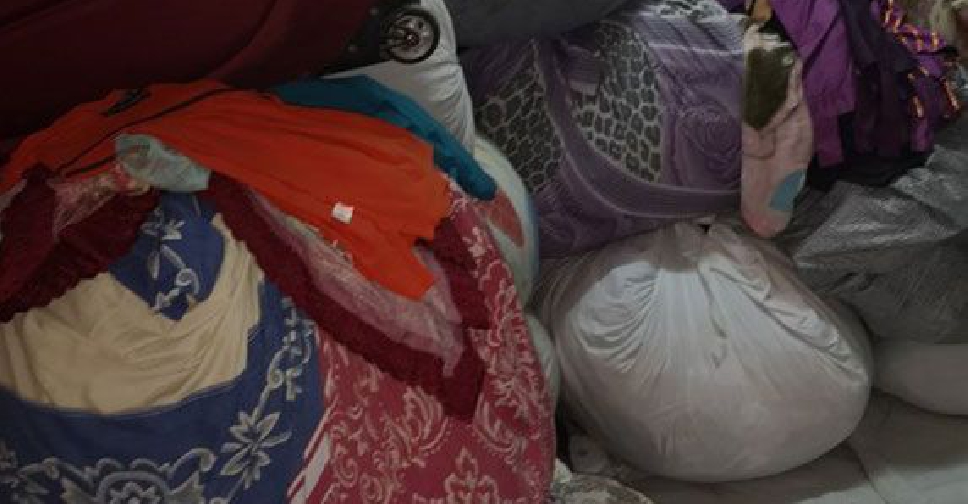 Supplied
Close to 3.5 tonnes of "prohibited items" have been seized in Sharjah.
Officials say they raided a labour accommodation on Tuesday morning when they discovered the items.
It included used clothes, contraband cigarettes and other illegal goods.
Officials at Sharjah Municipality say the items were going to be sold at an unlicensed pop-up market.