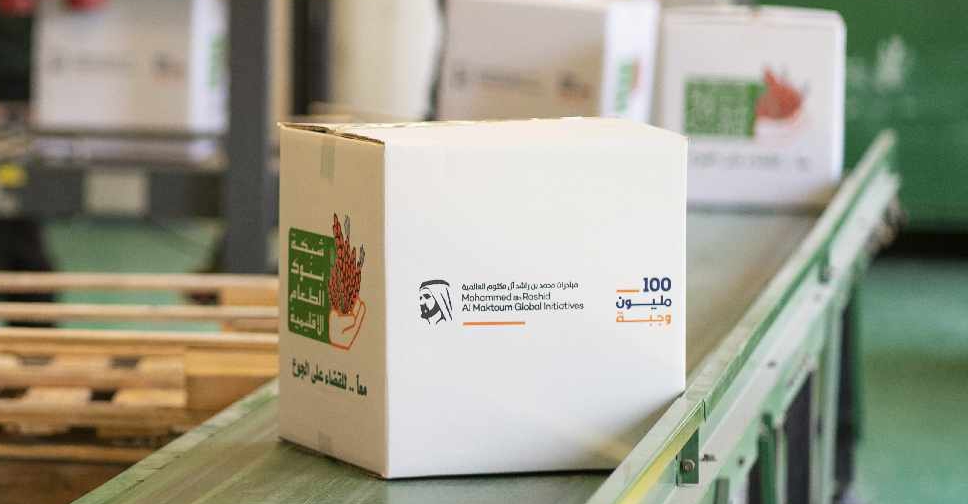 Supplied
Coinciding with the '100 Million Meals' campaign, the Mohammed bin Rashid Al Maktoum Humanitarian and Charity Establishment (MBRCH) is expanding its food relief operations to 10 more countries.
The new list of countries include Benin and Senegal in Africa; Kazakhstan, Uzbekistan, Tajikistan, Afghanistan, Kyrgyzstan and Nepal in Asia; Kosovo in Europe; and Brazil in South America.
The MBRCH's expanded food support operations will contribute to funding the '100 Million Meals' campaign's efforts in 30 countries, and carrying out on-ground distribution operations in 17 of them.
It is working with the campaign's organiser, the Mohammed bin Rashid Al Maktoum Global Initiatives (MBRGI), in collaboration with the United Nations World Food Programme, the Food Banking Regional Network, and local humanitarian organisations to ensure swift and integrated food distribution to beneficiaries.
The MBRCH had also earlier announced a donation of AED 20 million to the campaign to provide 20 million meals to vulnerable communities.
The '100 Million Meals' drive, launched on April 11, aims to provide food parcels to needy individuals and families across 20 countries in the Middle East, Asia, and Africa during the holy month of Ramadan.
Coinciding with the '#100MillionMeals ' campaign, the
Mohammed bin Rashid Al Maktoum Humanitarian and Charity Establishment (@MBRHCharity) Expands Food Distribution Operations to 10 Countries.https://t.co/BlCnTBF4WV pic.twitter.com/LsGGccHWB6

— Dubai Media Office (@DXBMediaOffice) April 18, 2021