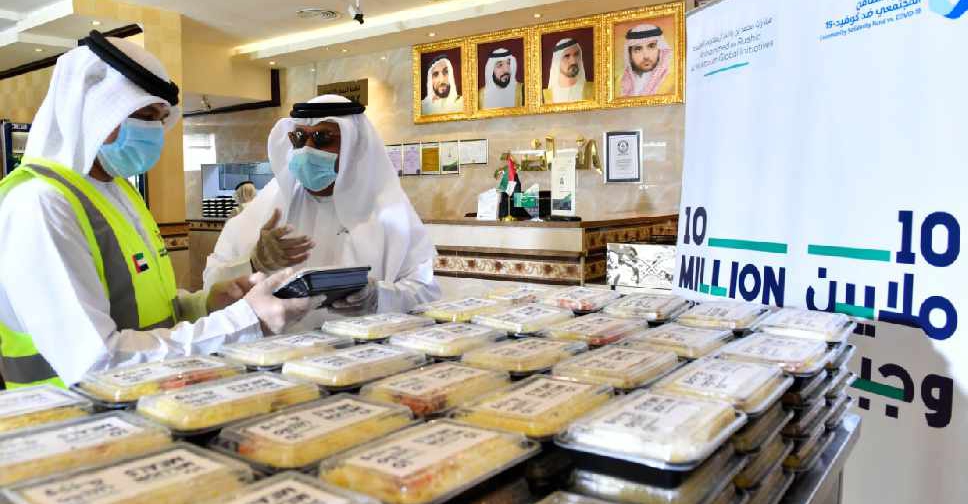 Twitter/@DXBMediaOffice
The UAE's 10 million meals campaign is continuing to benefit low-income families and individuals affected by the COVID-19 pandemic.
It has helped deliver over 4 million meals since its launch less than a month ago.
The food distribution drive has already exceeded its target, with individuals and organisations pledging more than 14 million meals so far.
It will continue receiving donations and securing food packages throughout the holy month of Ramadan.
The #10MillionMeals campaign has so far provided more than 4 million meals to individuals and families in need across the #UAE since its launch less than one month ago. pic.twitter.com/hq1Y1GhMrL

— Dubai Media Office (@DXBMediaOffice) May 10, 2020