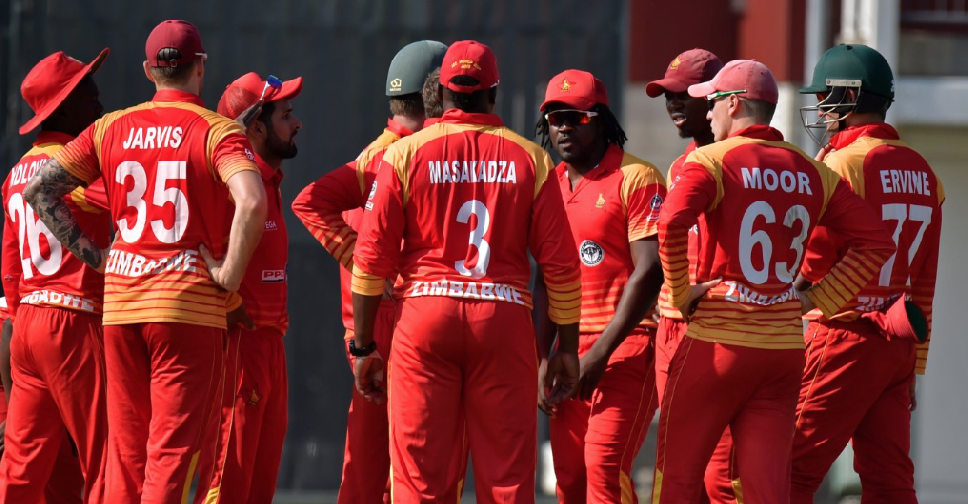 Zimbabwe Cricket team at an innings break against the Netherlands in June / Twitter @ZimCricketv
They have been barred from participating in events after failing to ensure there's no government interference in its running of the sport.
The decision was made at the annual International Cricket Council conference in London while ICC funding to the country has also been withdrawn.
Zimbabwe were due to participate in a T20 World Cup qualifier in October.
This comes after the entire Zimbabwe Cricket Board was suspended by the government sports and recreation commission last month and replaced with an interim committee.
Zimbabwe's Test status was suspended by the ICC in 2004 after 15 players dropped out of the squad and then captain Heath Streak was fired. The ban was lifted in 2005 when they played 8 Tests but then did not play the long format again until 2011.
They also failed to qualify for the World Cup in England & Wales earlier this year.
The ICC says the suspension will be reviewed at a board meeting in October.