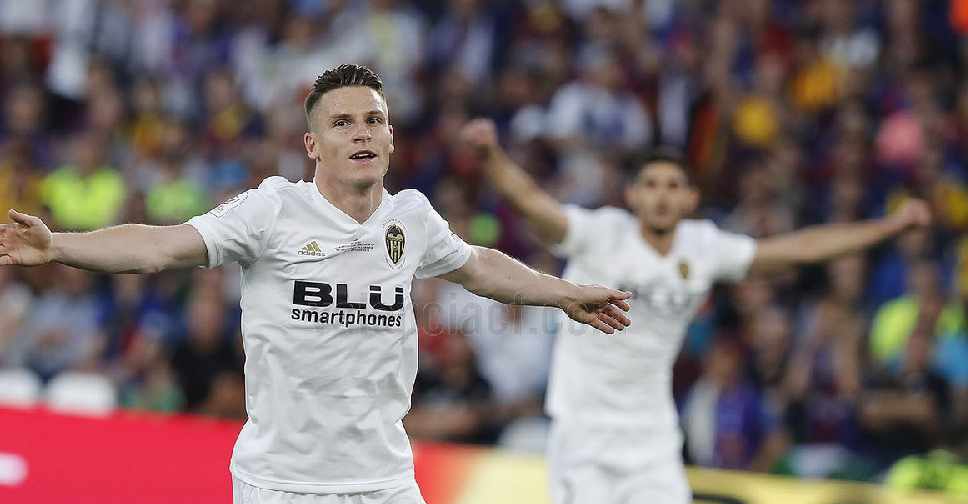 Twitter / @ValenciaCF
Valencia have beaten La Liga champions Barcelona to win the Copa del Rey.
Kevin Gameiro and Rodrigo found the back of the net to give Valencia a 2-1 win in Seville.
Lionel Messi scored in the 73rd minute but it was too little late for the Catalan side as their hopes of winning the double came crashing down.
Despite the result, Barcelona president Josep Maria Bartomeu says he still backs Ernesto Valverde to continue managing Barcelona.