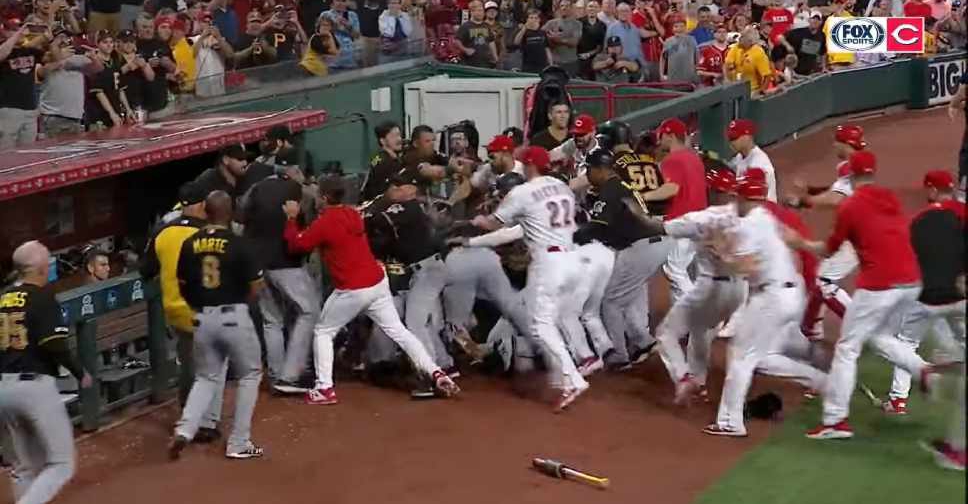 FOXSPORTS
A nasty brawl broke out at a Major League Baseball (MLB) game between the Cincinnati Reds and Pittsburgh Pirates.
It started in the ninth and final inning as Pittsburgh were on the verge of ending a horrific losing streak.
Reds pitcher Amir Garrett started the altercation after being ejected.
The 27-year-old ran in to the Pirates dugout as he threw punches at opposition players.
The five-minute brawl saw five players from Cincinnati being ejected.
In the end, Pittsburgh won 11-4 to snap their longest winless streak in eight years.