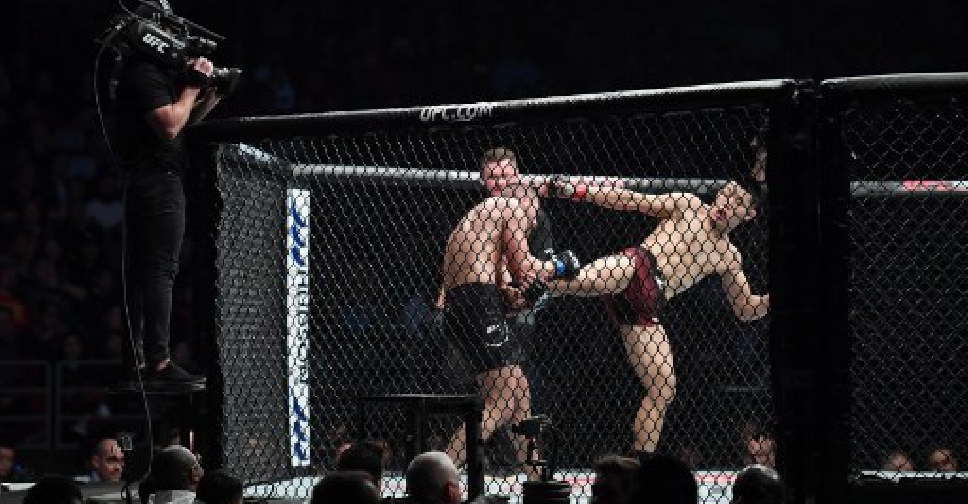 GREG BAKER / AFP
The UFC will return to the UAE later this year.
Abu Dhabi has announced a five-year partnership with the world's top mixed martial arts promotion company.
It's been confirmed that the capital will play host to UFC 242 on September 7.
Although the fight card is yet to be confirmed, reigning lightweight champion Khabib Nurmagomedov earlier this month said he is in talks with the UFC to hold an event in Abu Dhabi.