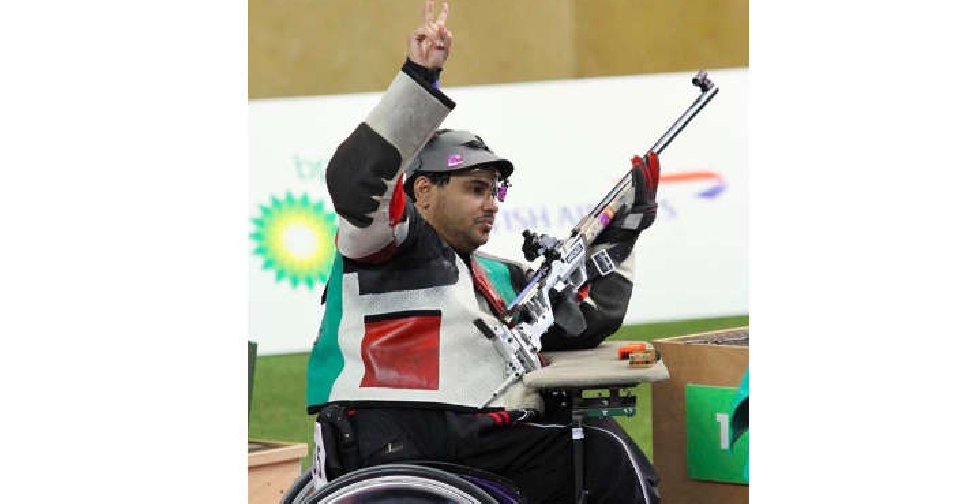 WAM
Abdullah Sultan Al Aryani has won the first gold medal for the UAE at the Tokyo Paralympic Games on Friday.
He won the first position in the 50m Rifle 3P SH1 final.
Serbia's Laslo Ji took home the silver medal, while Korea's Youngip Shim won the bronze.
بطلنا عبد الله العرياني يهدي #الإمارات ذهبية رماية 50 م سكتون 3 أوضاع في منافسات بارالمبية #طوكيو#وام pic.twitter.com/VYRgKGZj9O

— وكالة أنباء الإمارات (@wamnews) September 3, 2021
Abdulla Alaryani #UAE claims #Gold in men's R7 50m rifle 3 positions SH1 while Laslo Ji #SRB gets the #Silver ! Medals switch from #Rio2016 !

Youngjip Shim #KOR takes home his first #Paralympic #Broze medal!

Congratulations gentlemen!!#Paralympics #ShootingParaSport pic.twitter.com/HhtZFAn899

— #ShootingParaSport (@ShootingPara) September 3, 2021
On Monday, Mohamed Al Hammadi took home the bronze in the men's 100m T34.