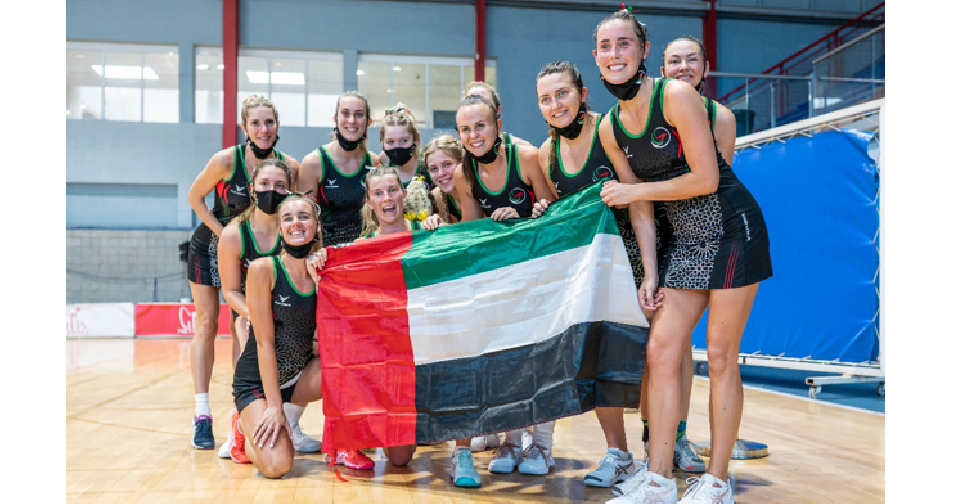 Noelle Laguea
The UAE Netball team created history by winning the Europe Netball Open Challenge tournament in Gibraltar.
The Falcons took an unexpected clean sweep, winning all of their matches on the way to the Gold medal.
The victory procession started with a 49-34 win against Gibraltar.
A second win over tournament favourites Isle of Man (59-52) led the UAE team to a subsequent comfortable victory against Switzerland (93-31), followed by a 57- 33 win over Malta in the fourth and final game.
"To take overall victory against teams ranked way above us was unexpected but the girls put out an incredible performance, keeping calm under pressure and pushing on to take convincing wins," said Susanne Skelding, The Falcons Team Manager and Head of UAE Netball.
"We have a young squad with ten out of the twelve players gaining their very first caps in this competition but they really stepped up and showed themselves to be solid throughout the tournament. It's great to see the younger players coming up through the pathways on offer and to represent the Falcons," added Carly Lewis, UAE Captain and ex-Wales international player.
Europe Netball is the governing body for the sport in the European Region which incorporates the UAE - the only Arab member country - and twelve other members: Denmark, England, Gibraltar, Isle of Man, Israel, Malta, Northern Ireland, Republic of Ireland, Scotland, Sweden, Switzerland and Wales.