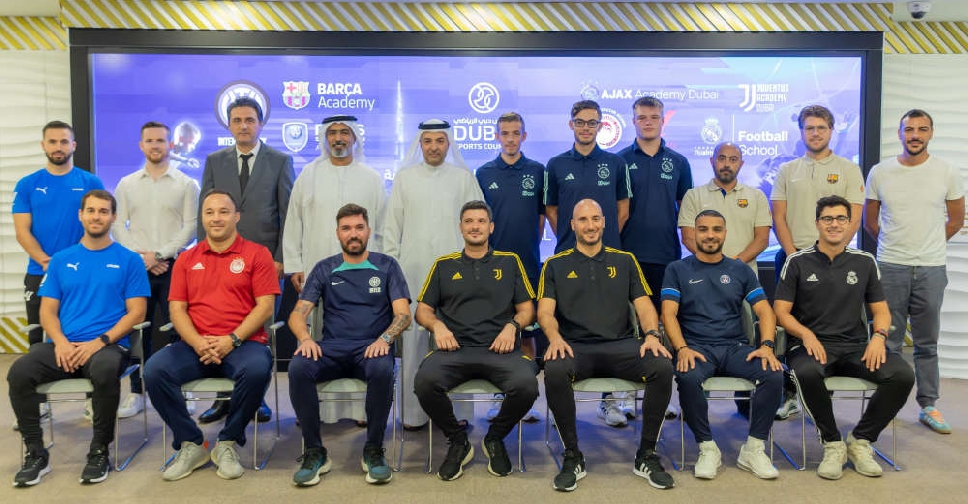 WAM
Top football academies in Dubai have met with the Dubai Sports Council (DSC) to boost the scouting of young footballing talent. Academy representatives from Barcelona, Real Madrid, Paris Saint-Germain and Juventus were among those in attendance.
The meeting reviewed the Sport Talents Scouting Policy, which is part of Dubai Economic Agenda (D33) and aims to scout and attract talent that will help position UAE among the world's top countries for upcoming talent.
The meeting took place at DSC's headquarters, in the presence of Saeed Hareb, DSC Secretary-General, and a number of officials from DSC and Dubai-based international academies, including Juventus, Inter Milan, Ajax, Greek Olympiacos and LaLiga.
Saeed Hareb underscored the role the academies have in supporting DSC's plans to develop sports talent while creating a productive partnership with Dubai clubs in order to attract talent and enhance the technical skills of staff.
The talents scouting policy aims to position UAE among the world's top 10 countries in global competitiveness indicators, by formulating an integrated governance framework that promotes attracting skilled athletes, who can support the UAE's ambition and efforts to boost its status across various sectors.