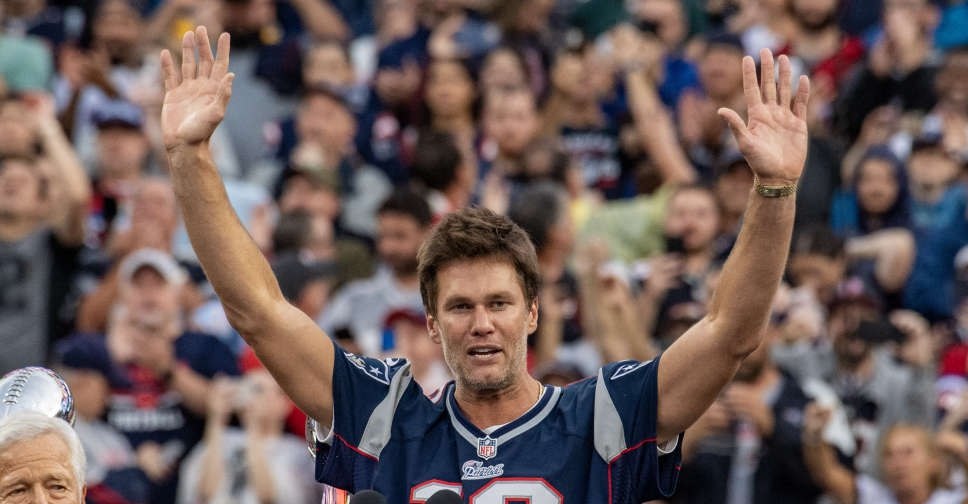 AFP
The New England Patriots have honoured legendary quarterback Tom Brady during a halftime ceremony at Gillette Stadium.
The gesture underscores Brady's historic tenure with the team, which spanned two decades resulting in six Super Bowl titles.
During the ceremony, Patriots' owner Robert Kraft acknowledged Brady's immense contribution to the team.
Kraft said that Brady will likely be the first player in Patriots' history to have the four-year post-retirement waiting period waived, enabling him to be inducted into the team's Hall of Fame immediately after retiring.
Considering his remarkable record and tremendous influence on the team, this exception is well-justified.
Brady's astounding career with the Patriots started when he was drafted as a sixth-round pick in the 2000 NFL Draft.
He has since then established himself as an all-time great, delivering consistent top-tier performance that has earned him multiple NFL records.
Brady will now become the 35th member of the Patriots Hall of Fame, and his induction is set to be a pretty big event.
Kraft also announced that the ceremony will take place in Gillette Stadium on June 12, 2024. It will be the first time that an induction ceremony for the Patriots Hall of Fame takes place inside the stadium.