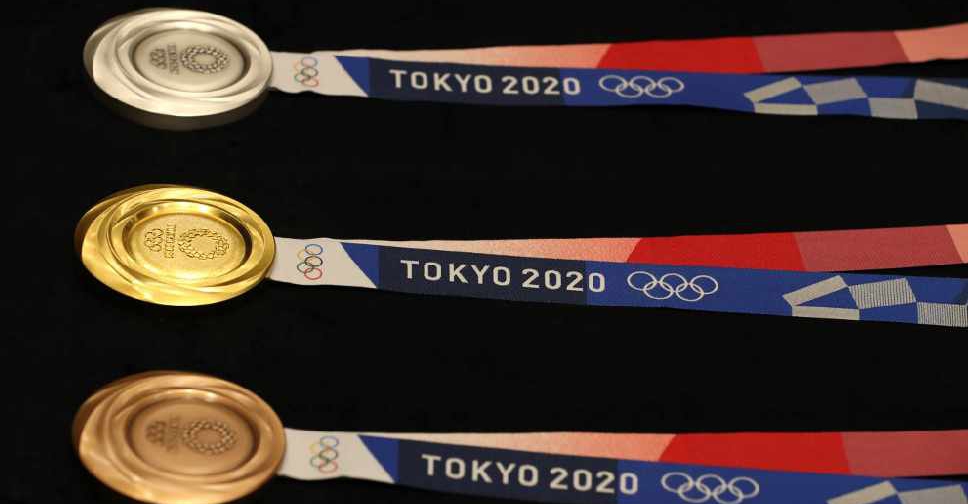 BEHROUZ MEHRI / AFP
The winners' medals for the Tokyo 2020 Olympics have been made entirely from recycled electronics.
They have been created using metals stripped from donated cellphones and other small devices.
The designs have been unveiled in the Japanese capital, marking one year to the official start of the Games.
According to the organising committee, they are the first sustainable medals in Olympic history.
Nearly 79,000 tonnes of electronics were collected over two years as part of the Tokyo 2020 Medal Project