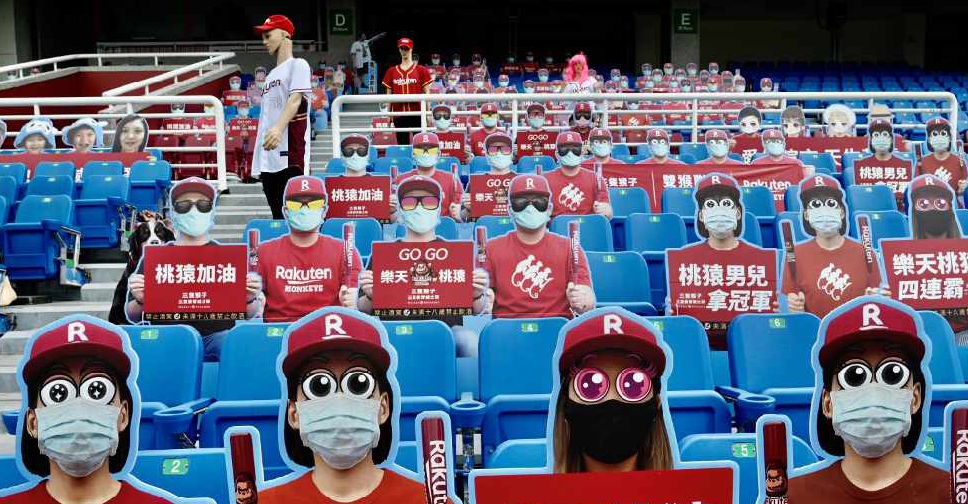 SAM YEH / AFP
As the Taiwanese government eases COVID-19 lockdown measures, the country's baseball league is ready to welcome back fans next week.
It's been a month since the baseball and football seasons got underway in Taiwan but the stadiums had remained empty until now.
The country's Health Minister Chen Shih-chung on Wednesday announced that 1,000 spectators would be allowed to watch the matches in Taipei and Taichung on Friday.
Fans will have to undergo temperature checks and wear face masks.
Taiwan's baseball league added that tickets will be sold on a "real name" basis with designated seats to enable contact tracing.
So far, the country has recorded 439 cases and 6 deaths.