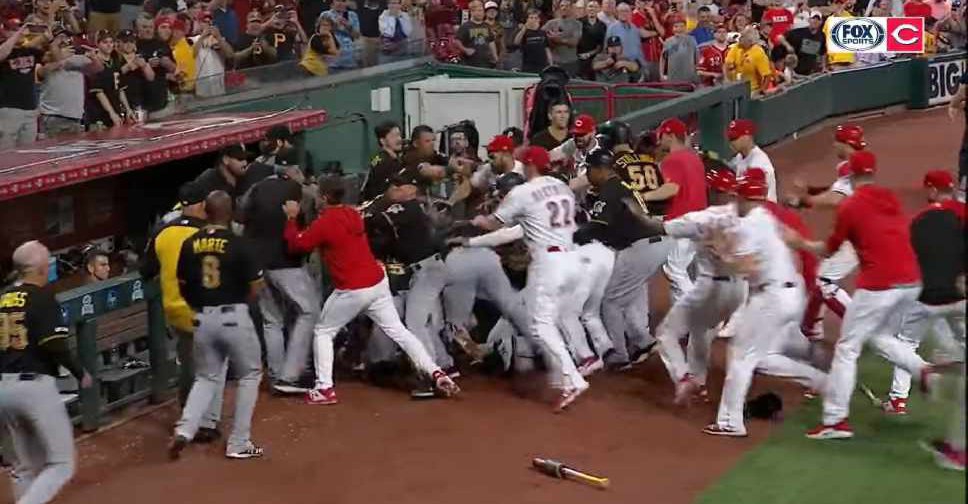 FOX SPORTS
Half a dozen Major League Baseball (MLB) players have been banned for being involved in an ugly five-minute long brawl at a game earlier this week. 
They've been given suspensions varying from three to 10 games.
The incident happened during an encounter between the Cincinnati Reds and Pittsburgh Pirates.
The managers of both teams have also been given bans for the fight.
The brawl started in the ninth and final inning as Pittsburgh were on the verge of ending one of their longest ever losing streaks.
Reds pitcher Amir Garrett started the altercation after being ejected.
The 27-year-old ran into the Pirates dugout as he threw punches at opposition players.