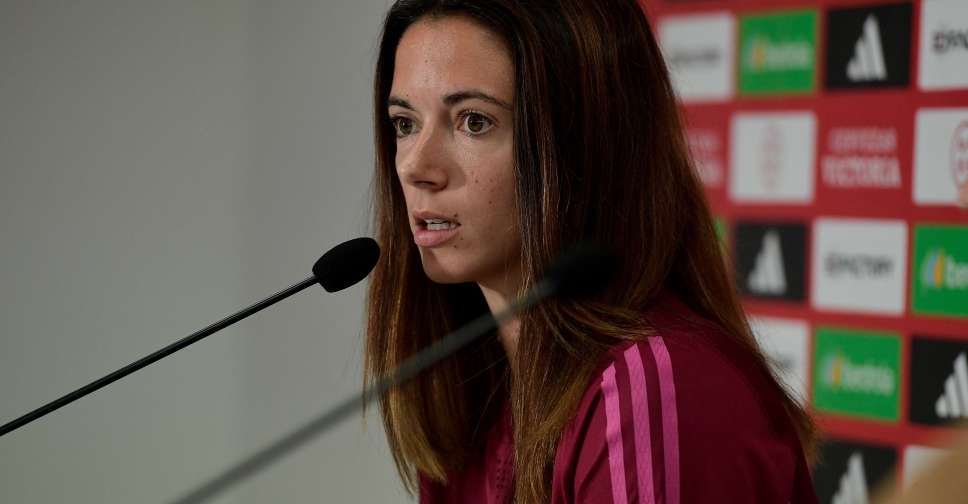 Spain's women players want to "just stick to football" after they ended their boycott of the national team that started after former Spanish Federation (RFEF) boss Luis Rubiales kissed Jenni Hermoso following their World Cup triumph, midfielder Aitana Bonmati said.
UEFA Women's Player of the Year and World Cup MVP Bonmati acknowledged that she and her teammates are relieved that they can now concentrate on their day job following "an exhausting" month-long standoff that ended last Wednesday after the RFEF agreed to make "immediate and profound changes" to its structure.
They had time for only one training session before travelling to Gothenburg, where they battled to a cathartic 3-2 win over top ranked Sweden in their Nations League Group A showdown on Friday.
"We are setting an example on a sporting and social level, that men and women should be treated equally," Bonmati told a press conference at Cordoba on Monday, on the eve of their match against Switzerland.
"The first few days were complicated, with stress, anxiety, but as the days have gone by things have changed. We have now been able to focus on football, which is what we want.
"We want to get back to normality knowing that there are many things to improve, that have been discussed, and that there are commitments on all sides to make this go better and to leave a good legacy and good conditions for all generations to come."
Rubiales' actions not only overshadowed the team's World Cup triumph, but snowballed into a "Me Too" moment that had been building for years as the players had been trying to combat sexism and achieve parity with their male peers for nearly a decade.
That included two dressing room rebellions that ended the international careers of several players before they finally accomplished change thanks to the latest boycott.
"(Gender equality) is a global struggle and all the players feel it is a little bit our own," Bonmati said.
"We are here to play football but we have a loudspeaker and a responsibility to leave football and women in a better place than we found it."
Between six and nine RFEF' senior officials will be invited to leave their jobs or will be sacked as part of a deal to end the boycott, a federation source told Reuters.
Secretary General Andreu Camps and Miguel Garcia Caba, director of integrity, were the first to be removed from their positions, RFEF announced over the weekend.