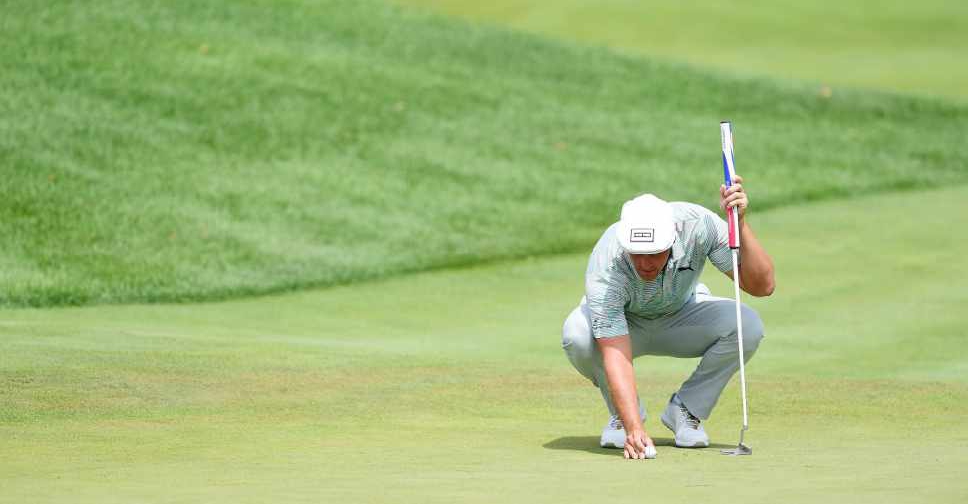 JARED C. TILTON / GETTY IMAGES NORTH AMERICA / AFP
American golfer Bryson DeChambeau has angered fellow competitors by taking too long to play his shots at Northern Trust.
The defending champion took around two minutes to make an 8-foot putt and a similar duration to play a 70-yard chip.
This is longer than the recommendation of 40 seconds, but other players are calling for formal penalties to be issued, instead of a self-policing system.
When it's as egregious as Bryson was last night, and if they're already behind, then shot penalties should be handed out. Fines don't mean anything to these guys. You'd only need to hand out a few penalties and things would improve quickly!

— Eddie Pepperell (@PepperellEddie) August 10, 2019
DeChambeau responded by agreeing he does occasionally go over the allotted time, but thinks it would only be one in twenty shots.
Fellow American Dustin Johnson holds a one-stroke lead in New Jersey at 12-under, with DeChambeau tied 20th, six shots off the lead.