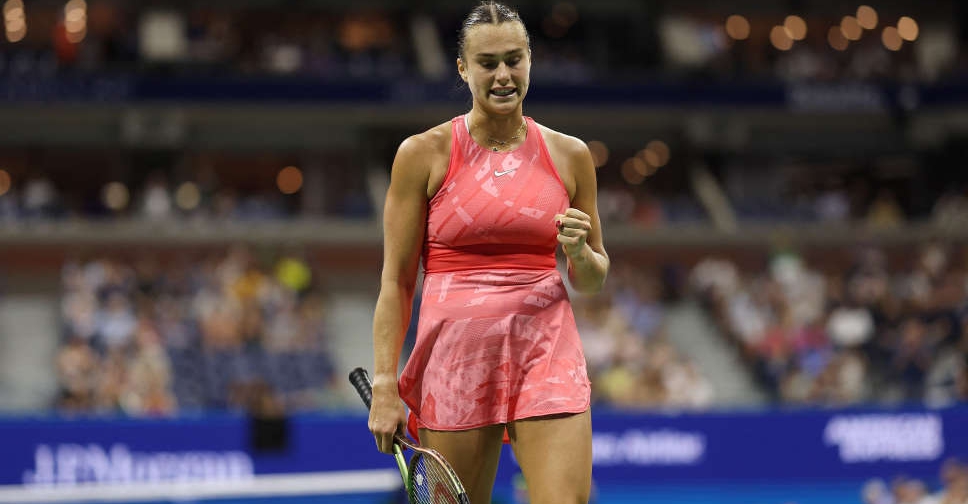 AFP
Second seed Aryna Sabalenka staged a Grand Slam fight back for the ages to rock Madison Keys 0-6 7-6(1) 7-6(5) on Thursday and deny the home crowd the all-American US Open women's final they had been dreaming of.
Sabalenka will now try to heap even more disappointment on US tennis fans in Saturday's final when she takes on Coco Gauff, who beat Karolina Muchova 6-4 7-5 in a match halted for nearly an hour when an environmental activist glued his feet to the floor of Arthur Ashe Stadium.
"I don't know actually how I turned around this match," said Sabalenka. "I won it and it really means a lot being in the final of the US Open for the first time.
"It was really incredible match, she played unbelievable tennis.
"I'm really proud of myself that I was able to turn around this game and get this win, because it was just incredible."
A giddy capacity crowd waving US flags were ready to celebrate getting the final they hoped for when Keys bageled the Belarusian in the opening set and was 5-3 up in the second, serving for a spot in the final.
But Sabalenka had other ideas.
Her fight back began by breaking Keys to get back to 5-4 and continuing the match. It would end two tie-breaks later with the Belarusian walking off court into her second Grand Slam final of the season.
"I was all over the place," said Sabalenka. "I was just, like, what can I do? She's playing unbelievable, just, like, crushing everything.
"I'm not able to do anything, I had zero control in the match.
"I was just kept telling myself, okay, you just have to keep trying, keep staying there, and keep pushing it.
"Maybe you'll be able to turn around this game.
"Lucky me, somehow magically, I don't know how I was able to turn around this game."
In a contest featuring two of the biggest hitters in the women's game, it was Keys coming out all guns blazing to dominate the Belarusian, who will take over as world number one when the rankings are updated on Monday.
Soaking up the energy of the home crowd, the 17th seed unleashed a barrage of winners and broke Sabalenka three times to open the match 6-0.
Keys broke the Australian Open champion for a fourth time for a 2-1 lead in the second, leaving a frustrated Sabalenka screaming and smashing her racquet.
But with Keys serving for a place in the final the Sabalenka who players fear finally appeared.
The Belarusian got her first break of match as the set went to a tie-break which she won 7-1, sending the contest to a third set that minutes earlier no one saw coming.
With the tension rising so did the quality of the match, the players trading breaks in a tight third set that came down to a super tie-breaker which Sabalenka again dominated 10-5.