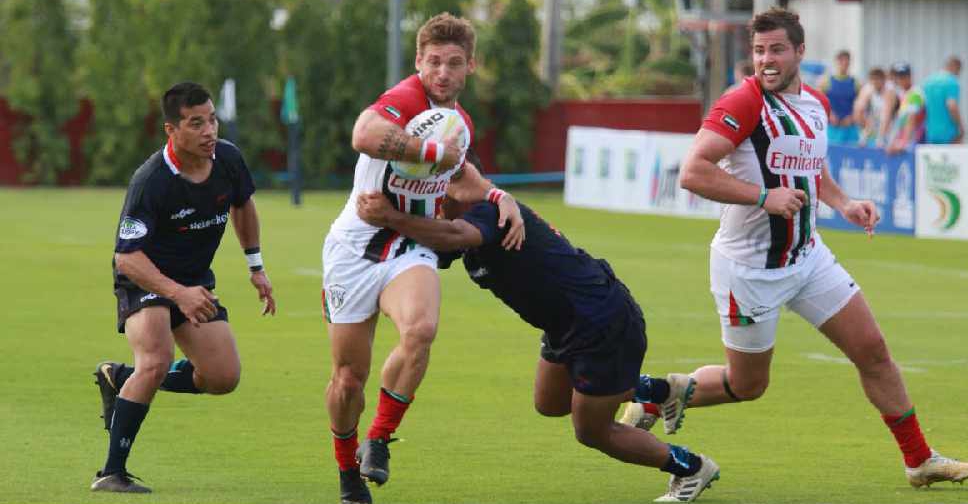 @asiarugby/ Twitter
The UAE thrashed minnows Guam 82-7 to advance to the final of the Asia Rugby Championship Division 2.
Jaen Botes scored four tries, while Saki Naisau notched a hat-trick for the national team.
It was the UAE's first official assignment since playing in Division 1 of Asian rugby in 2017.
They will next face hosts Thailand, who beat Kazakhstan 35-20.
The winner of Saturday's final will be promoted to Division 1 and also move a step closer towards the World Cup 2023 qualification process.