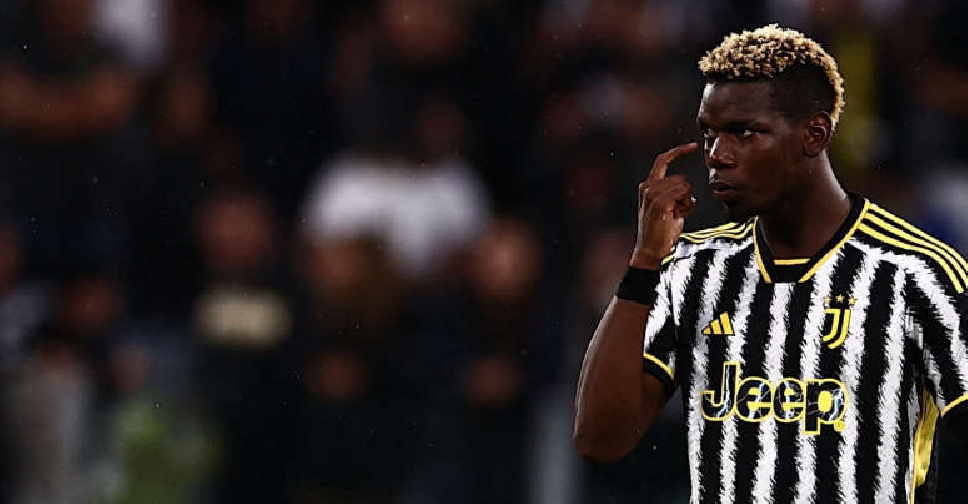 AFP
Juventus's France midfielder Paul Pogba has been provisionally suspended after testing positive for a banned substance, Italy's national anti-doping (NADO Italia) tribunal has announced.
The test, performed after Juventus' 3-0 Serie A season-opening victory at Udinese on Aug 20, in which Pogba was an unused substitute, detected testosterone, a hormone that increases athletes' endurance.
NADO Italia said in a statement, "In acceptance of the instance proposed by the National Anti-doping Prosecutor, it has provided for the provisional suspension of the athlete Paul Labile Pogba."
The tribunal said Pogba had violated anti-doping rules when they found the prohibited substance "non-endogenous testosterone metabolites", adding that the results were "consistent with the exogenous origin of the target compounds".
Juventus said they had been informed of the provisional suspension and were evaluating the next steps.
If found guilty of doping, Pogba could be suspended for between two and four years. He will now await the results of the B Sample test.
"We are waiting for the results of the counter-analysis and cannot say anything until then," Pogba's agent Rafaela Pimenta said in a statement reported by Italian media. "The only certain thing is that Paul Pogba never intended to break the rules."
Pogba has had a torrid second spell with Juve due to injuries since he returned to the Turin-based club following his departure from Manchester United on a free transfer last year.
The 2018 World Cup winner barely played last season due to knee and hamstring injuries as well as knee surgery which prevented him playing for France at the World Cup in Qatar.
Pogba has yet to start a game this season but has made two substitute appearances, last playing in the 2-0 win at Empoli.
Pogba's contract with Juve expires in June 2026.