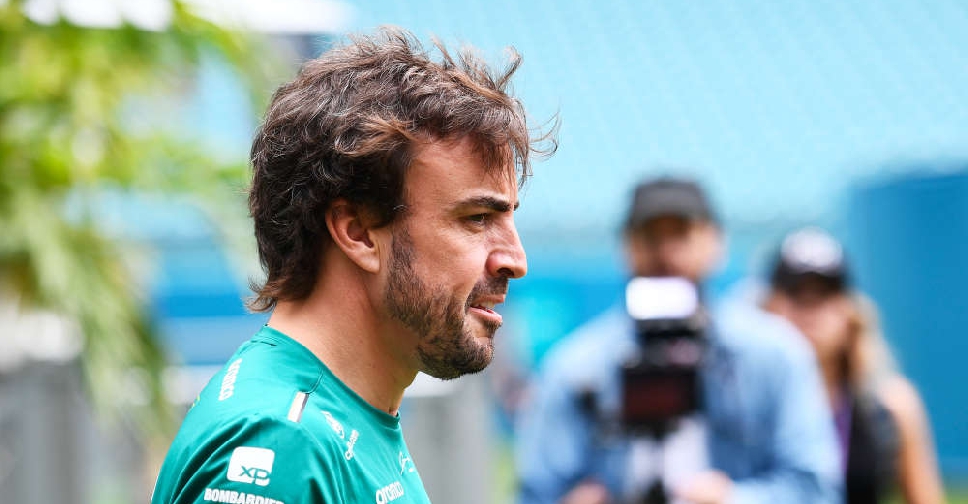 Honda say they would not object to Fernando Alonso racing on for Aston Martin when they supply the Formula One team's engines in 2026, despite the Spaniard's stinging criticism during their time together at McLaren.
The issue may be a moot point, with the double world champion turning 42 in July, but Honda Racing Corporation president Koji Watanabe was asked anyway when the engine deal was announced.
"We have no objections whatsoever in him driving," he told reporters when asked how Honda might respond if the team wanted Alonso to continue.
The Spaniard, who won his F1 titles with Renault in 2005 and 2006, joined Aston Martin this season and is enjoying a late career renaissance with four third places in five races.
Aston Martin's group CEO of performance technologies Martin Whitmarsh said Alonso was doing a great job.
"He's making a great contribution both on and off the track. Obviously I spoke to Fernando a little while ago about the direction we intended to go.
"I'm sure everyone here is referring to some comments that were made probably in the heat of battle once, which were quite memorable I suppose for some, but I think he understands and respects what Honda are doing.
"Honda won the 2022 and 2021 world championships (with Red Bull) and unless we can beat them this year they are going to do it again. So they are a very great partner for us and I think Fernando sees that," he added.
"Probably 2026, who knows, is outside his planning horizon at the moment...I hope he'll be around for a number of years and if he's as fit and as competitive as he is today then it would be fantastic to have him in the car in 2026 as well."
Alonso embarrassed Honda at their home Japanese Grand Prix in 2015 when he talked over the radio of the McLaren having a "GP2 engine".
In March 2017, with McLaren and Honda heading for a split, Alonso declared: "We have only one problem, and that is the power unit. There is no reliability and there is no power."