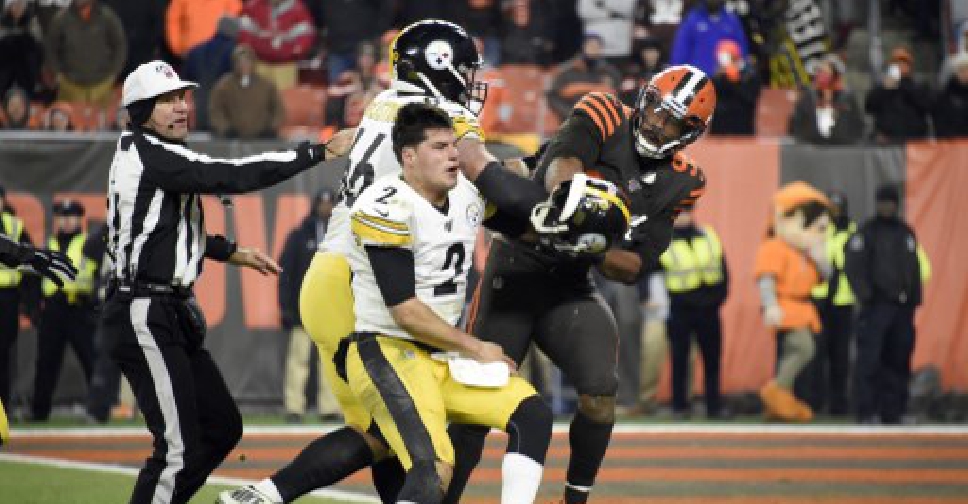 JASON MILLER / GETTY IMAGES NORTH AMERICA / AFP
NFL player Myles Garrett is in hot water.
The 23-year-old Cleveland Browns defensive end is facing a ban for savagely attacking Pittsburgh Steelers player Mason Rudolph.
Garrett tackled Rudolph to the ground, tore off his helmet, and then used it to hit the quarterback in the head with it.
The incident sparked a huge on-field brawl between the two teams which ended with Garrett being ejected from the game.
The Browns ended up beating Pittsburgh 21-7.