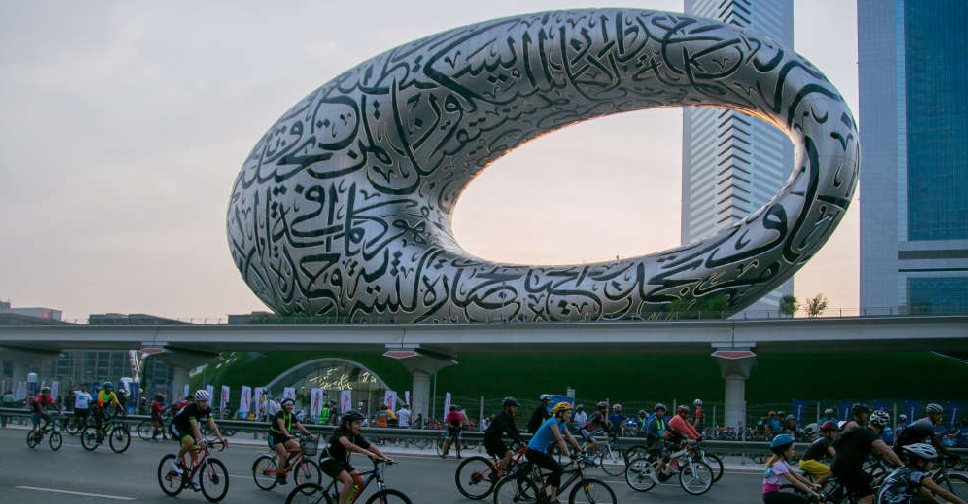 The Museum of the Future is hosting five activities alongside the Dubai Fitness Challenge from now until November 26.
The activities are to underline the important role exercise and mental well-being have in future societies.
They include yoga sessions, exercise boot camps and spin classes.
As part of the Dubai Fitness Challenge, some of the museum's team members participated in Dubai Ride on Sunday using avant-garde Reevo e-bikes, which are currently on display at the museum.
Reevo bikes are billed as "the e-bikes of the future" because they are powered by a unique electronic drivetrain developed to power the bike's hubless wheels. The bikes feature an electronic adaptive pedal assist system that provides algorithmically tailored assistance to the rider.