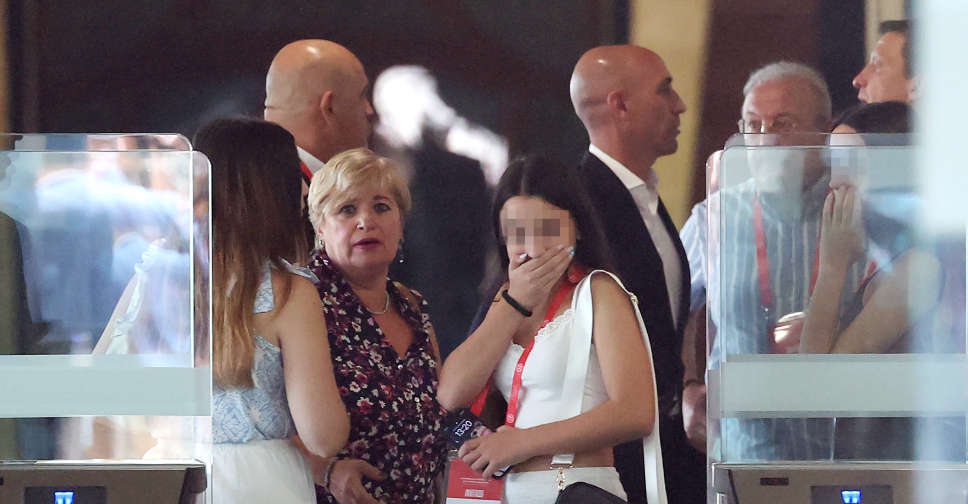 AFP
The mother of underfire Spanish football chief Luis Rubiales, who went on a hunger strike in support of her son earlier this week over a kissing scandal, has been reportedly hospitalised after becoming "anguished and dizzy".
According to Spanish media, Rubiales' mother was rushed to hospital, leading the Football Federation President to immediately suspend all his commitments.
Ángeles Béjar had launched a hunger strike at the Divina Pastora church in her hometown of Motril in southern Spain to protest FIFA's suspension of her son for kissing World Cup player Jennifer Hermoso.
Father Antonio, the church's priest, confirmed to journalists that Béjar was taken to the hospital on Wednesday.
Speaking outside the church, he stated, "I need to tell you that she has had a crisis, she has worsened and they needed to take her urgently to the hospital. So she's not here anymore, she had to leave for the hospital because the woman was already tired and had lots of issues, even some anemic issues."
Béjar referred to the treatment of her son as an "inhumane, bloodthirsty hunt," according to media reports.
The controversy surrounding Rubiales has overshadowed Spain's victory over England in the Women's World Cup final earlier this month, with substantial discontent emerging from the team regarding his leadership.
Rubiales has acknowledged his mistake in kissing Hermoso but has maintained that the act was consensual.
Hermoso, however, has contended that she did not grant permission for the kiss and felt violated by Rubiales' actions.