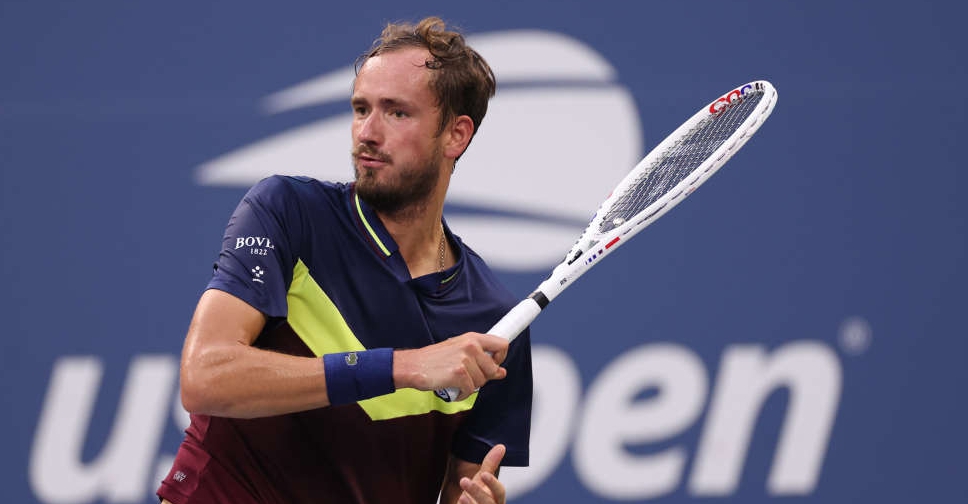 AFP
After two late-night matches at Flushing Meadows third seed Daniil Medvedev finally finished work 'early' on Monday by taming Australian Alex de Minaur 2-6 6-4 6-1 6-2 to move into the US Open quarter-finals for the fourth time in five years.
Medvedev has been working the graveyard shift at the US Open, with his previous two matches starting one day and ending early the next, but after a sluggish start he stepped into high gear to speed past 13th seeded De Minaur.
"Today, first set felt like he couldn't miss," said Medvedev. "I was missing just a little bit too much.
"I felt like he was playing top level.
"I was like, Wow, he's actually destroying me right now, that's why the score.
"To turn around the match like this is always a great feeling. It gives you a lot of confidence for next matches."
Medvedev, the 2021 champion, led their head-to-head meetings 4-2 coming into the match but the Australian had won their last two contests, including a straight sets quarter-final win at the Canadian Open tune-up event.
De Minaur looked like he might make it three straight after taking the opening set on Louis Armstrong before Medvedev found his comfort zone.
Finally starting to dictate play, the Russian broke to win the second and stepped up the pressure in the third to move in front before calmly closing out a comfortable win.
Next up is a quarter-final against compatriot Andrey Rublev, who is godfather to Medvedev's daughter.
"I think we're really close friends ... we have a great relationship," said Medvedev. "To have a friend like this is great but on the court we both want to win.
"We're not going to be friends in two days."