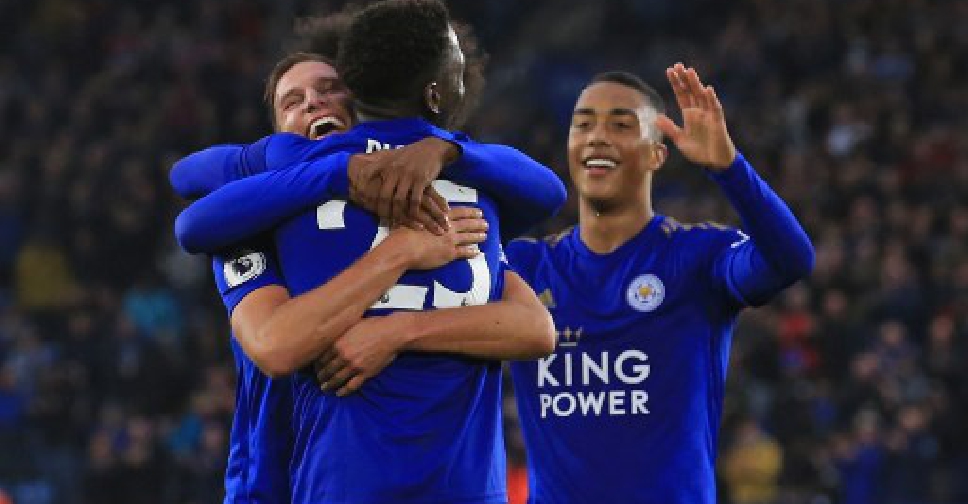 LINDSEY PARNABY / AFP
Leicester City are third in the Premier League after thrashing Newcastle on Sunday night.
Jamie Vardy found the back of the net twice in the 5-0 victory at King Power Stadium.
The Foxes are now three points clear of both Chelsea and Tottenham and seven points adrift of league leaders Liverpool.
It's their biggest ever Premier League victory.