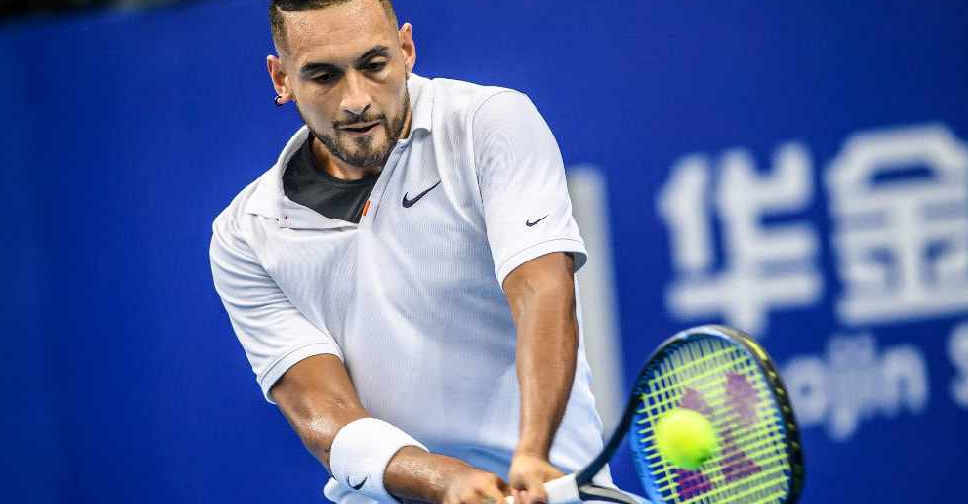 STR / AFP
Nick Kyrgios on Friday insisted he'll be on his "best behaviour" for the next six months after receiving a suspended fine and 16-week ban from the ATP.
Taking to Instagram, Kyrgios told his fans to relax. "Everyone, I can still play, I'm just on probation, relax," he wrote.
Kyrgios was handed a suspended ban and fine of $25,000 on Thursday for "aggravated behaviour" following an investigation by the ATP into his explosive meltdown at last month's Cincinnati Masters.
"The investigation found a pattern of behaviour related to Kyrgios's verbal abuse of officials and/or spectators in the past 12 months that constitutes a violation," the ATP said in a statement.
The suspension and fine will kick in if Kyrgios commits a similar offence within a six-month period.
During the time frame, he must agree to get continued support from a mental skills coach during tournaments plus seek extra help from a specialist in behavioural management before the end of the year.
Kyrgios has five working days to appeal.