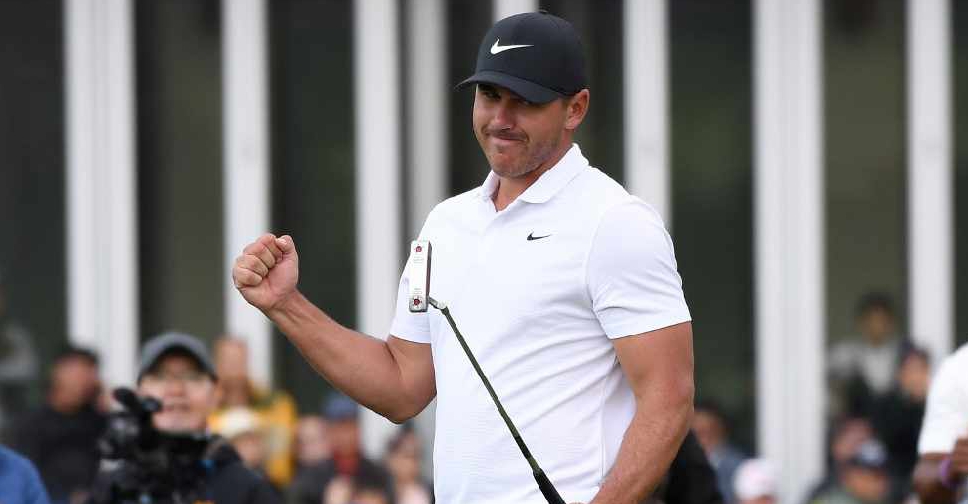 File Photo
Brooks Koepka is reportedly set to quit the PGA Tour and join the LIV Golf series and participate in the first event in the United States on June 30.
The four-time major winner is expected to become the latest high-profile player to sign up to the competition, joining the likes of Phil Mickelson, Patrick Reed, Bryson DeChambeau, Dustin Johnson and his brother, Chase Koepka.
His decision comes a week after he appeared to announce that he was staying on the PGA Tour, saying, "there's been no other option to this point, so where else are you going to go?" when asked about defecting.
As friction builds between players and PGA Tour commissioner Jay Monahan, 17 players have been suspended from playing in Tour events. Presumably, Koepka, a four-time major winner, would be added to the banned list.
Spain's Jon Rahm, who said he was offered $400 million to join the LIV, and Ireland's Rory McIlroy have been vocal in their position against leaving the PGA Tour but the limited schedule of events and "off course" opportunities are being cited by players who have signed on to the LIV.
Injuries have slowed Brooks Koepka since he was ranked No. 1 in the world for 47 weeks, recording back-to-back wins at both the PGA Championship (2018-19) and U.S. Open (2017-18).
Koepka, 32, said before the U.S. Open that media was responsible for the uproar over the player exodus to the LIV, and giving the new tour "legs".
"I'm here at the US Open," he said, "I'm ready to play the US Open, and I think it kind of sucks, too, you are all throwing this black cloud over the US Open. It's one of my favorite events. I don't know why you guys keep doing that. The more legs you give [LIV Golf], the more you keep talking about it."
Meanwhile, Mexico's Abraham Ancer has officially joined the LIV Golf Invitational Series, with the venture announcing on Tuesday that the world number 20 will be in the 48-man field at the next event in Portland.