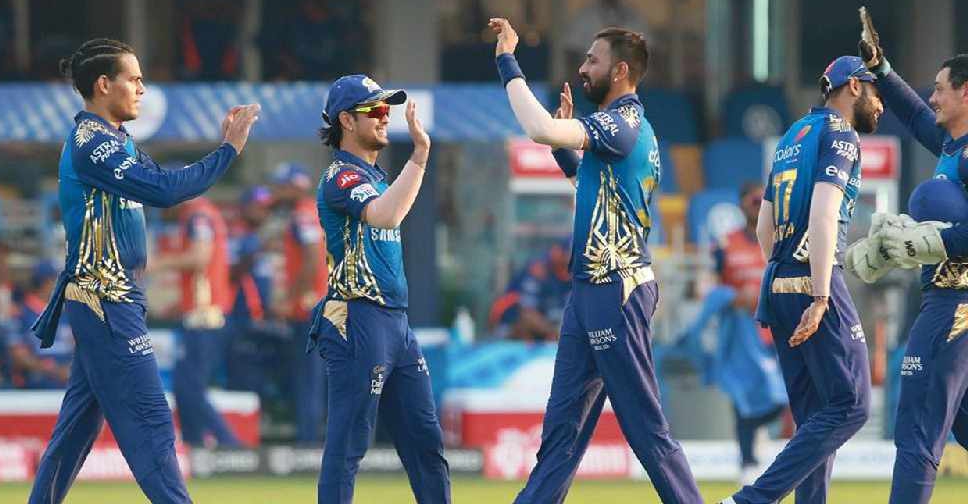 Mumbai Indians Twitter
The champions Mumbai Indians stopped Sunrisers Hyderabad by 34 runs at the Sharjah Cricket Stadium.
It's the team's third win in five matches.
Mumbai Indians are currently the most successful IPL team, with four titles under their belt.
In Sunday's other match, Chennai Super Kings beat Kings XI Punjab by 10 wickets.
Shane Watson and Faf du Plessis produced this tournament's best first wicket partnership so far.
The Royal Challengers Bangalore will lock horns with Delhi Capitals at the Dubai International Stadium on Monday.